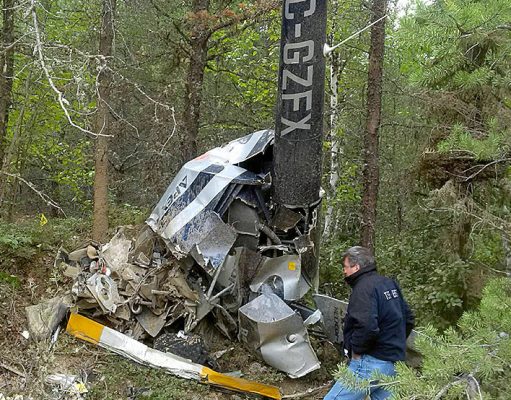 The Transportation Safety Board has reiterated its call for improved crash survivability of emergency locator transmitters in its investigation of a 2015 helicopter crash in Ontario.
Two people in the Robinson R-44 were killed in the crash, which occurred while the aircraft was being used in a forest spray operation near Foleyet, Ontario, about 100 km. west of Timmins.
The TSB, which blamed weather and darkness for the accident itself, also mentioned the ELT, which activated but didn't transmit a signal because the antenna broke.
"The helicopter was equipped with an emergency locator transmitter (ELT) that

activated upon impact; however, it did not transmit its position because the antenna had broken off during the accident," the report said. "The aircraft was not reported missing until the following day at approximately 1500, which resulted in search and rescue operations being delayed by approximately 20 hours."
The crash site wasn't actually found until two days later.
The TSB also hit the crashworthiness of ELTs in its investigation of an ORNGE air ambulance helicopter in Northern Ontario in 2015.