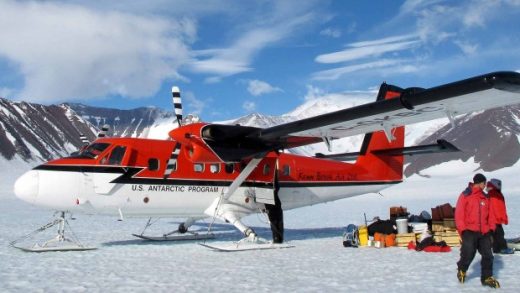 Two Twin Otters from Kenn Borek Air are on their way to the South Pole to evacuate someone with medical problems.
The person has only been described as a seasonal employee with Lockheed Martin working at the Amundsen-Scott station at the Pole.
Kenn Borek regularly flies in Antarctica in its summer but now is the dead of winter with no daylight and temperatures hovering around -60 C.
National Science Foundation spokesman Peter West said no flights are scheduled at this time of year because of the extreme conditions but the person needs hospitalization. The Twin Otters are expected to reach Antarctica on Sunday.
"We're keeping a careful eye on the weather, I don't know what the window is that far out," West told the CBC.
Calgary-based Kenn Borek Air has carried out similar evacuations previously in 2001 and 2003.
One of the Twin Otters will be based at the British station at Rothera to be used for search and rescue if necessary while the other one heads to the Pole for the evacuation.