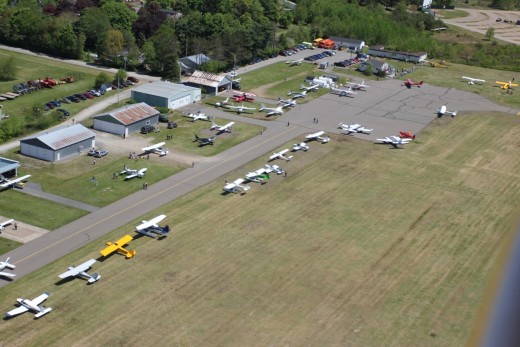 Private aircraft orphaned by the closure of Waterville Airport in Nova Scotia will find a home at the nearby RCAF base at Greenwood.
The Freedom Aviation Society, which represents the pilots based at Waterville, signed an agreement with the military to set up a civilian operation at the sprawling base, which is home to two squadrons of Aurora long-range patrol aircraft.
There is a short-term agreement in place covering the immediate necessity of moving the aircraft based in Waterville out before the airport closes on March 31.
A long-term agreement is in the works and when it's signed it will allow the construction of hangars and other GA facilities at the base.
That will be helped out by a $1.147 million grant from the Municipality of Kings County as compensation to the local aviation community for closing the airport out from under them.
The plan is to sell the airport lands to Michelin Tire Corp. which has a huge plant adjacent to the airport. There are no concrete plans to expand the plant but Michelin said it would like to own the land in case it ever wants to build on.
Although the local aviation community was vocally opposed to the Waterville closure, the new deal at Greenwood seems to have placated them.
"It's a wonderful facility, far beyond anything that the county could afford [at Waterville], or that we could afford on our own," Freedom Aviation Society President Paul Easson told CBC News.
"The possibilities are greater at Greenwood than at any other option we could have taken advantage of. When you have two runways that are 8,000 feet long and 200 feet wide and built to handle the heaviest military aircraft around, you got lots of possibilities."