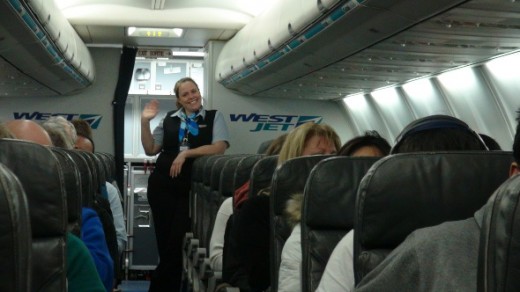 WestJet flight attendants, who are not unionized, nevertheless have rejected a new deal from the airline and the airline says it will work to resolve the impasse.
More than 90 percent of flight attendants voted on the undisclosed deal and 57 percent voted against it. Since there is no labour contract, they can't go on strike but WestJet says there will be more negotiations.
Last week the negotiating committee for WestJet's non-unionized pilots, the WestJet Pilots Association, recommended its member accept a package it had negotiated with management.
It's believed the flight attendants' discontent is centred mainly on working conditions.
Both the airline and the Westjet Flight Attendant Association Board seemed surprised by the outcome.
"We're going to be gathering some feedback from the flight attendants to figure out what went wrong and then we'll regroup," flight attendants' association chairman Anthony Pascale told the National Post.
WestJet spokesman Tyson Matheson told the Post  he has "no doubt that we will come together to resolve the issues that led to these results."