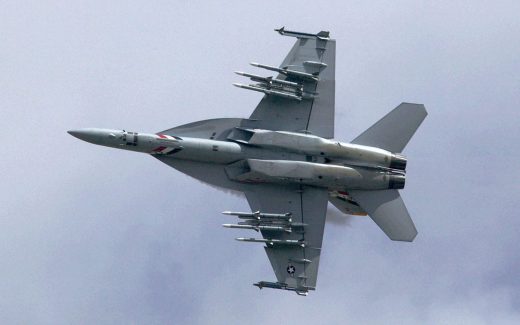 Prime Minister Justin Trudeau has continued his novel approach to dealing with trade disputes by targeting the U.S. state most affected by Canada's current tiff with Boeing.
Trudeau phoned the Missouri Gov. Eric Greitens on Tuesday and reminded him how important Canada is to his state. The Boeing F/A Super Hornet is built in St. Louis and the Trudeau Liberals have the last order on the books to keep the massive plant running. Canada wants to buy 18 Super Hornets as an interim measure to maintain fighter coverage while it figures out what aircraft to buy to permanently replace its 30-year-old fleet of CF-18s.
Trudeau has threatened to cancel the current order if Boeing presses its U.S. Commerce Department complaint that Bombardier's CSeries is being "dumped" in the U.S. thanks to a cut-rate deal with Delta Air Lines for 75 CS100 airliners. Boeing claims the bargain price is made possible by billions of dollars investment and loan guarantees from Quebec and the feds.
Airplanes notwithstanding, it turns out that Canada is Missouri's largest trading partner and it appears Trudeau used that leverage in his argument. He's done that before in softwood lumber and coal industries in the face of the U.S.'s renegotiation of the North American Free Trade Agreement.