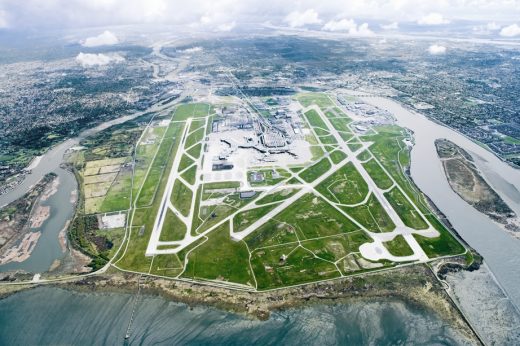 The City of Richmond, B.C.'s biggest taxpayer is under attack by the municipality because it wants to be even bigger.
Vancouver International Airport is laying the groundwork for the addition of a third east-west runway that will likely be needed to meet capacity requirements in 30 years.
The difficulty is that building heights in the approach/departure paths will have to be trimmed to meet safety standards and Richmond had big (and tall) plans for those areas.
It's also miffed that YVR went straight to Transport Canada with the proposal without consulting the city.
"The airport authority has unilaterally proceeded with its application to Transport Canada without directly consulting the residents and property owners who will be profoundly impacted by these changes," Richmond Mayor Malcolm Brodie said in a release.
"There is no valid reason for pushing these changes through without due proper process, particularly given that the proposed runway is not anticipated to be built for decades."
The airport says it couldn't get an agreement with the city so it went straight to the feds in the "beginning of a robust, federally-mandated process governed by Transport Canada which includes a detailed consultation schedule."