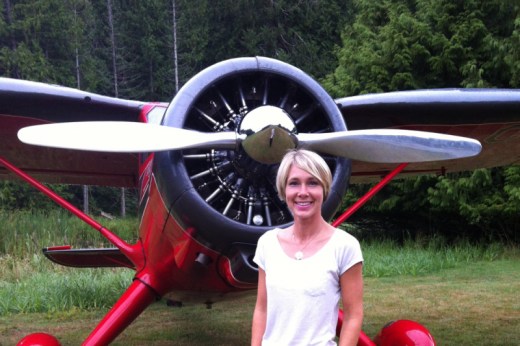 A GoFundMe campaign launched two weeks ago to benefit an injured Victoria flight instructor has reached almost a quarter of its goal.
The online fundraiser for Kristen Ursel totalled $23,000 by Wednesday with a goal of $100,000.
Ursel, a single mother who is an instructor with the Victoria Flying Club, was paralyzed in a training accident in Duncan in January. Ursel was trapped in the Cessna 172 for two hours after it went down just off the runway. Her student was able to climb out of the wreck.
Ursel's neck was broken and she now has only limited use of her hands and arms. She is recovering at G.F. Strong Rehabilitation Centre in Vancouver and hopes to return to aviation in some capacity.
Medical insurance is covering her direct expenses but she will need money to cover other expenses not covered by the insurance.