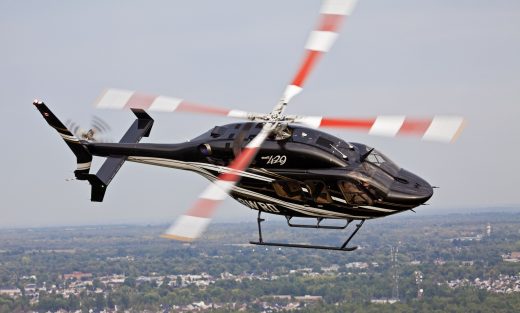 A father and son team from Ontario will fly a state-of-the-art Bell 429 helicopter around the world starting July 1.
Bob Dengler and his son Steven announced the flight Wednesday and said it will be the first time a Canadian crew has flown around the world in a helicopter and the first time a father and son crew has done it. The two will be accompanied by Bell Helicopter test pilot Dugal MacDuff.
"It is a true adventure that's an official Canada 150 event celebrating the 150th anniversary of Canadian confederation," said Steven Dengler
The helicopter, one of Bell's latest designs, is a light twin designed primarily as a medevac platform but in wide use as a utility and law enforcement aircraft.
The crew will set out from Vaughan, north of Toronto, on Canada Day and head east through Quebec and the Maritimes before skipping over the Atlantic via Greenland and Iceland. They'll head through Europe and Russia and end with a cross-Canada tour that will finish at the Bell plant in Montreal in mid to late August.
The flight will cover almost 38,000 kilometres with 103 stops in 14 countries. It will raise money for True Patriot Love Foundation, which helps veterans and families, and Southlake Regional Health Centre Foundation.