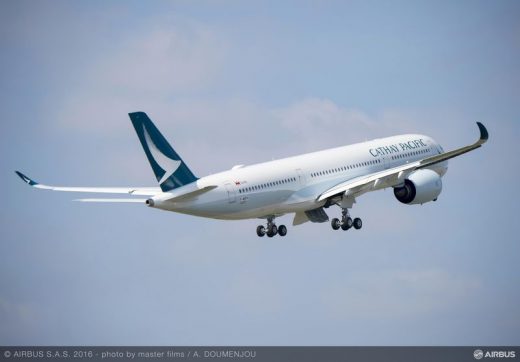 The first scheduled flight of Airbus's latest airliner landed in Vancouver earlier this week.
Cathay Pacific has launched daily A350-900 service to and from Hong Kong.
The aircraft is Airbus's answer to the Boeing 787 Dreamliner, which Air Canada operates on Asian routes.
The Cathay Pacific version features the individual seat pods in first class that have become standard on new aircraft but back in economy Airbus managed to add an inch to the width of the seats, an important factor in the game of inches that has become airline competition.
The aircraft is fast (.85 Mach cruise) and, like the Dreamliner, pressurizes the cabin to about 6,000 feet at altitude.
The thicker, more humid air is healthier for passengers and they feel noticeably better at the end of a long trip.