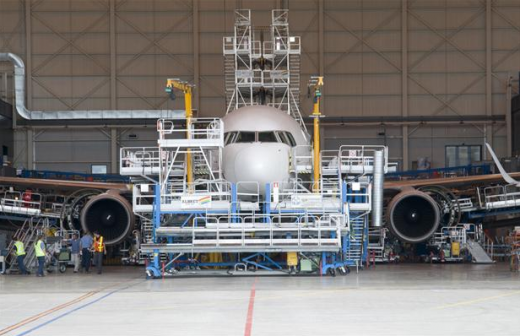 A bill that removes employment requirements for Air Canada that resulted from its privatization almost 20 years ago has passed third reading.
Bill C-10 takes away requirements for Air Canada to conduct maintenance in Winnipeg, Montreal and Mississauga.
Critics say the bill lets the airline off the hook for a fundamental condition of its privatization. The airline argues it makes Air Canada uncompetitive with airlines that are free to shop the world for maintenance.
The Trudeau government isn't saying anything but speculation is the bill is part of the deal that led to Air Canada saying it would buy up to 75 CSeries airliners from Bombardier and do heavy maintenance in Quebec.
Air Canada has not finalized that deal and it is widely believed Air Canada is waiting for passage of the bill before pulling the trigger.
The bill now moves to the Senate and it's not clear if the upper chamber will deal with it before the summer break.