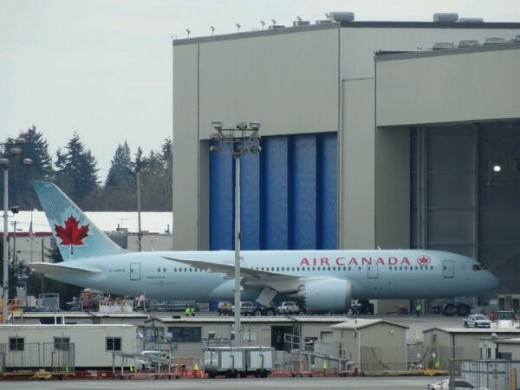 Air Canada CEO Calin Rovinescu and 50 employees who won an internal contest will be on hand in Everett, Washington to take deliver the company's first Boeing 787.
The aircraft was ordered nine years ago and will add flexibility and efficiency to the airline's wide-body fleet.
Air Canada Chief Commercial Officer Ben Smith called the 787 a "grand-slam home-run type airplane" in an interview with the Globe and Mail.
The aircraft carries more people, has a longer range and uses 20 percent less fuel than the aging 767s that fill the gap between the airline's modern 777s and its single-aisle fleet.
After flying home to Toronto on Saturday the first aircraft will go to work on a new route between Toronto and Haneda, Japan. The 787 will also serve Tel Aviv.
There's another 787 on the line in Everett that's almost ready for delivery and airline officials say more routes to Asia are planned.