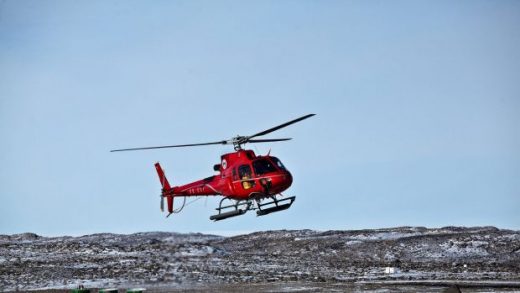 Winnipeg helicopter pilot David Wood, 62, died of hypothermia after a freak accident on the ice of Antarctica on Jan. 11, 2016  an inquest into his death in Canberra, Australia was told on Wednesday.
Wood was on a routine mission restocking a fuel cache on the Western Ice Shelf, which is controlled by Australia, when he stepped off the helicopter and straight into a narrow crevasse.
He was wedged in the ice but otherwise unhurt. He and his unidentified pilot colleague decided the other pilot should go back to the Davis Station for help, a distance of 166 km.
The other pilot returned three hours later with three others and they had him out of the ice within four hours after he fell. He was conscious but apparently in distress at that point.
Doctors at the station spent 18 hours fighting to warm him and ultimately revive him but he didn't make it.
The inquest is expected to last three weeks and will examine the circumstances of the flight, the decisions made and the response with an eye to mitigating the risk of operating in the region.
Wood was on his last tour of Antarctica, topping up his bank accounts to put his children through university before retiring to Winnipeg, his wife Mary Macdonald told the inquest.