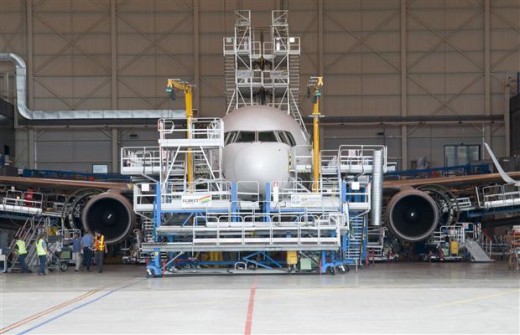 A $1 billion class action lawsuit has been launched on behalf of hundreds of workers who lost their jobs in 2012 when Air Canada folded its maintenance division Aveos.
The suit, filed in Quebec Superior Court earlier this week, names Air Canada, the Quebec government and federal government.
It claims the workers were hurt by "flagrant and deliberate" violation of a law governing Air Canada that required it to maintain aircraft in Quebec and Manitoba. Manitoba is not included in the suit.
After the closure, Air Canada contracted out most of its maintenance to MROs in other countries.
The suit was filed on behalf of former employee Gilbert McMullen who was forced to settle for a lower paying job after Aveos was closed. His lawyer has asked the court for class action certification.
Both the Quebec and Manitoba governments sued Air Canada because the closure was a clear violation of a 1998 law that allowed the privatization of the airline. The law made keeping maintenance in Quebec and Manitoba a condition of that permission.
But both governments withdrew their suits in a whirlwind of announcements that included Air Canada's purchase of up to 75 CSeries airliners from Bombardier, the decision to do heavy maintenance of those planes in Quebec and the addition of 150 maintenance jobs at Air Canada contractors in Winnipeg.
McMullen claims the CSeries purchase was part of a "secret deal" to end the lawsuits.
A few weeks after the sale announcement, the federal government proposed changes to the Air Canada law that will permit the airline to maintain aircraft outside of Canada.