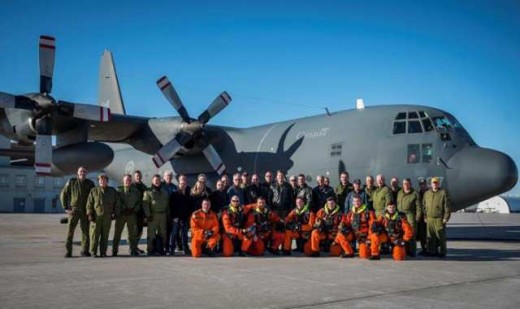 The last E model Hercules was retired Tuesday.
The RCAF's last flying CC-130E was flown from CFB Trenton to the Canada Aviation and Space Museum in Ottawa on Tuesday.
The aircraft, tail number 07, was the third E model and the seventh CC-130 to join the RCAF. It has soldiered on with the air force for more than 50 years and was taken on strength on Feb. 9, 1965.
It first served 435 Squadron in Namao, Alberta and was converted to be a navigator training aircraft 10 years later. It ended its career as a search and rescue aircraft based in Trenton.
The aircraft landed at the museum and was prepared for storage, including draining the tanks and disabling the engines. It will be part of the permanent collection for the museum.