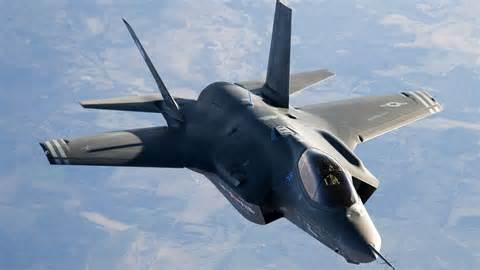 After an election promise from then-candidate Justin Trudeau to eliminate the F-35 as a possible replacement for the RCAF's CF-18s, the controversial platform appears to be back in the running and getting a serious second look from the defence establishment.
The position seemed to turn on the federal government's public statement on its priorities for new fighters and alth0ugh it may have been made to justify buying older designs, it actually played right into Lockheed Martin's hands.
The federal Liberals said its main goals for the new fighter aircraft are Arctic sovereignty and domestic defence. Turns out that virtually all of Canada's Arctic neighbours will relying almost solely on the F-35.
In an interview with the National Post, F-35 chief test pilot and former RCAF F-18 squadron commander Billie Flynn explained away the main criticisms of the F-35, saying the cost is decreasing (to about $100 million a copy by 2019) and the technical glitches are being solved.
But Flynn said the main issue is effectiveness and survivability, something the F-35 achieves through its fifth generation suite of sensors and high-tech weaponry. And he was blunt in his assessment.
"Stealth is a matter of survivability. If you don't have it, you are an RCAF pilot who is not coming home," Flynn told the Post. "You need an aircraft that can sense them from a long way away and then prosecute them if and when that is required.