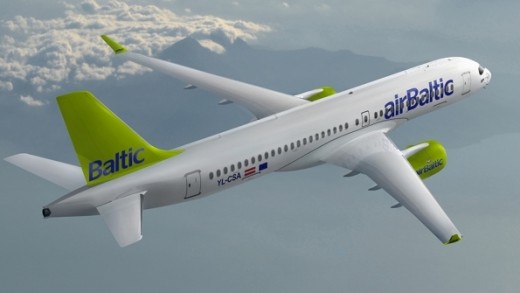 Latvian flag carrier and Bombardier loyalist Air Baltic has converted the seven remaining options on its 20-ship order for CS300 aircraft.
Air Baltic is the launch customer for the 160-seat version of the airliner and is transitioning to an all-Bombardier fleet. It already has 12 Q400 turboprops.
"Our fleet modernization continues as we increase our all-new CS300 aircraft to a fleet of 20 technologically-advanced jetliners in order to support our Horizon 2021 business plan," airBaltic CEO Martin Gauss said. "This will substantially improve the connectivity of the Baltic region with Western Europe and the Eastern markets—all of which will help stimulate the economies of Latvia, Estonia and Lithuania, and create new jobs.
"The CS300 will improve our passenger experience and convenience as we position ourselves for growth, reaching new destinations due to the increased capabilities of our new jets."
Meanwhile, Alaska Airlines announced it was buying 30 Embraer E170 aircraft as it moves to an all-jet fleet. Its regional carrier Horizon has a large fleet of Q400s.