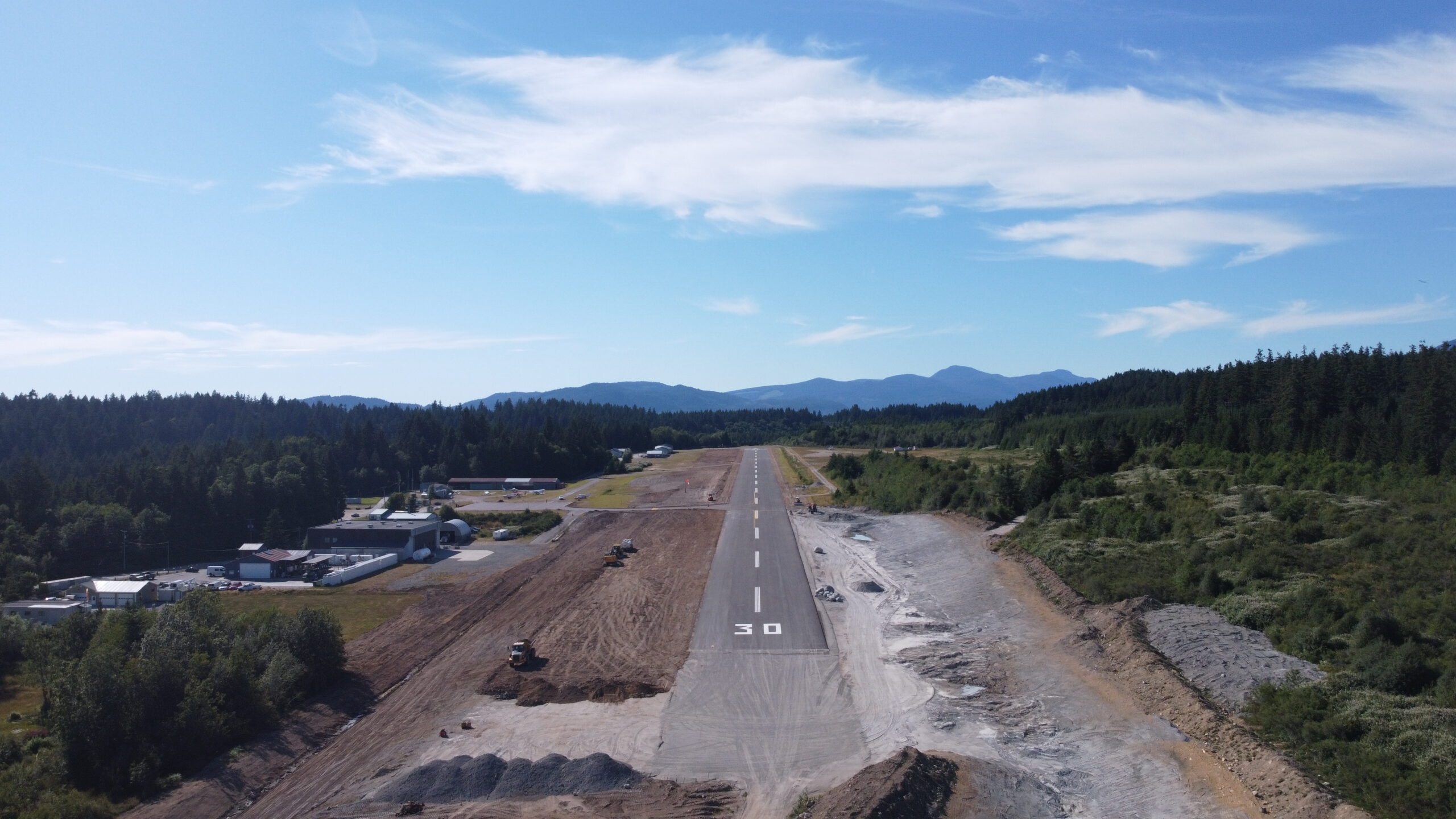 The District of Sechelt led British Columbia in obtaining provincial government funding to improve its airport infrastructure. The $1,348,108 grant, when combined with a provincial grant from the year before, allowed for the repaving of, and a 700-foot extension to, the aging 2,400-foot asphalt runway. The next biggest grant recipient was Kitimat, which received $822,913.
"After many years and multiple attempts to get this project off the ground, we have finally taken the first step in revitalizing our aerodrome," Sechelt Mayor Darnelda Siegers told Canadian Aviator. "Thank you to the many stalwart recreational flyers who have kept the faith and the vision and just continued to articulate it. It was through their support and unwavering commitment that the District of Sechelt achieved this expansion," Siegers added. Mayor Siegers is a long-time advocate of scheduled air service to Vancouver airport to complement the VFR-only floatplane service Harbour Air provides from a local marina. She sees this project as an important step towards achieving that goal.
The British Columbia Air Access Program, which provides funding on a cost-sharing basis each year to improve facilities at airports throughout the province, granted a total of $9.28 million in fiscal 2021. Nine airports in Northern B.C. shared $3.6 million, four in the Kootenays shared $618,835, seven in the Thompson-Okanagan and Cariboo-Chilcotin regions shared $1.2 million, two Vancouver Island airports shared $590,471 and five Southern Coastal airports (which includes Sechelt) shared $3.4 million.
"We know the pandemic has caused financial stress for many industries and significantly
impacted our aviation sector throughout B.C., including our community airports," Minister of Transportation and Infrastructure Rob Fleming said in a statement. "But we are also looking to better days ahead, post-pandemic. That's why we are taking action to support communities with important infrastructure upgrades so we can boost jobs, tourism and trade that will give us a head start with B.C.'s economic recovery."