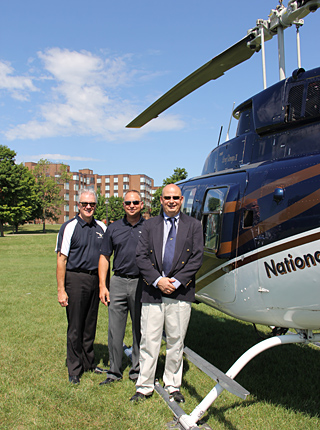 Ottawa Aviation Services has announced a deal with Nav Canada to use its training campus at Cornwall, Ontario for a large flight training centre.
The Nav Centre used to be where all air traffic controllers were trained when Transport Canada ran the system and NavCanada inherited it. NavCanada has spread training to regional training centres and the campus, with its dorms, recreational and educational facilities at Cornwall Airport have free space
"We are excited about this opportunity with OAS to establish world-class pilot training programs at the NAV CENTRE," said Kim Coe-Turner, General Manager, NAV CENTRE. " It is a perfect fit for NAV CENTRE and augments what NAV CANADA offers internationally".
OAS CEO Cedric Paillard said the plan is to train hundreds of new pilots annually from Canada and all over the world.
"We look forward to working with NAV CANADA, the NAV CENTRE, the City of Cornwall and surrounding communities to place the Cornwall area on the map of professional pilot training destinations," added Mr. Paillard.
OAS has a deal with National Helicopters to train 100 Chinese helicopter pilots at the centre.