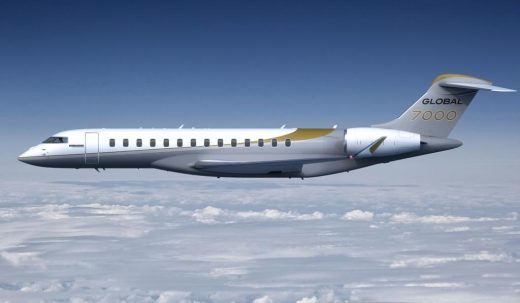 Bombardier has hit back at allegations by Brazil-based Embraer that a $372.5 million loan from the Canadian government violates international trade laws.
In an op-ed article published in the Globe and Mail, Mike Nadolski, Bombardier's vice president of communications and public affairs said the loan agreement was specifically structured to ensure compliance with trade laws.
Nadolski noted that all countries financially support their aerospace industries, Brazil included, and that Embraer is under investigation for a variety of alleged financial transgressions and trade violations.
"Canada, on the other hand, has chosen to provide its support to Bombardier in a manner that respects international rules," he wrote. "For example, when Quebec made an equity investment in Bombardier's C Series program, it was done on terms consistent with those required by private investors."
The loan will be used to fund development of the CSeries and Global 7000 business jet programs, both marquee projects that have gone off schedule and over budget.
The programs pushed Bombardier to the financial brink and the company has received $2.5 billion in government funding in the last two years.
The federal loan is repayable over the next 15 years.