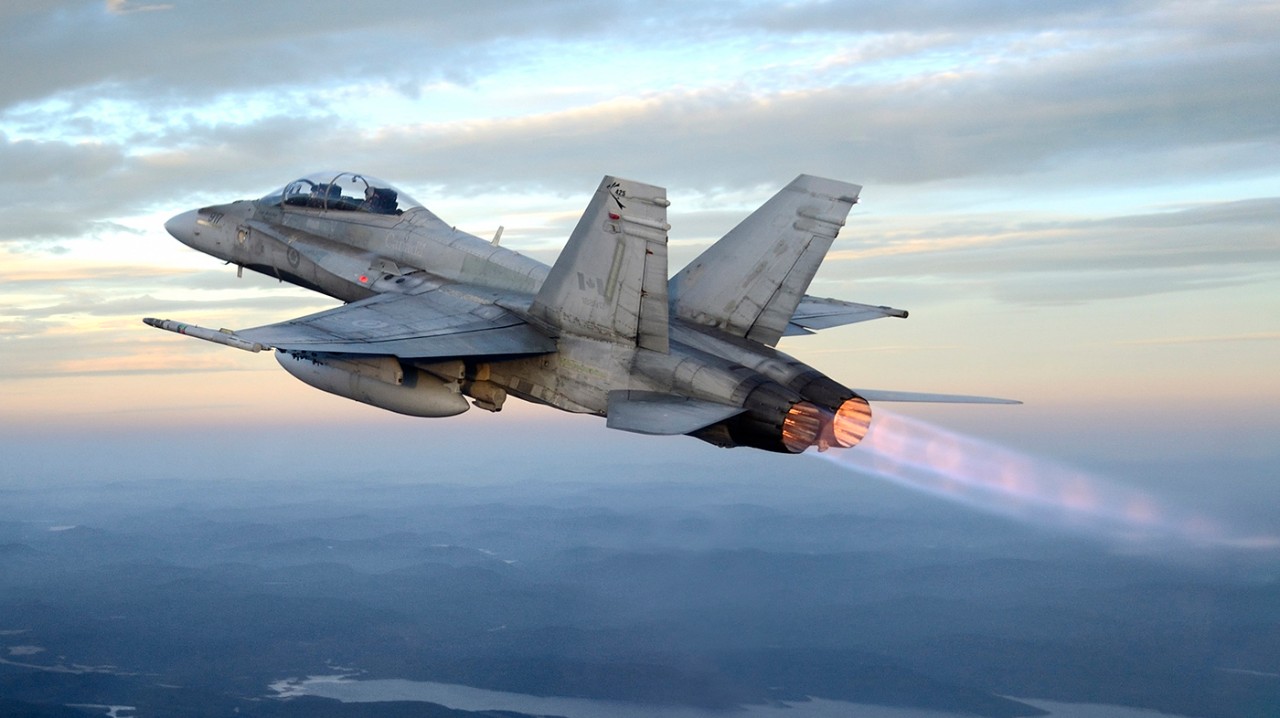 In a study funded by Canada's Department of National Defence, a highly regarded British think tank specializing in defence and security matters concludes that Canada's CF-18 force "is in crisis," citing low morale, high rates of departure among instructor pilots and a shortage of maintenance technicians.
Details of the study, which was apparently not meant for release to the public, was reported on by the Globe and Mail Friday (Oct. 27). The report's author, Dr. Justin Bronk, is a researcher at the 192-year-old Royal United Services Institute (RUSI).
"Resignation and retirement rates among experienced instructor pilots and weapons instructors have been unsustainably high for years, and in such a small fighter force, have now become an immediate threat to its viability," Bronk wrote in the report. "Urgent action must be taken now, before the decline becomes completely irreversible."
Bronk points out that NATO's Article 5, which requires collective defence from other members when one member is attacked, could require Canada to come to the defence of that member.
"The CF-18 as a 40-year-old aircraft, and the limited set of pilot competency achievable within the flying hours available, greatly limit what Canadian Hornet crews would be able to achieve against a peer adversary in a NATO Article Five contingency," according to Bronk. He also says that Canada is wasting time and money training for high-risk scenarios that "no NATO commander would ever allocate RCAF CF-18s to do."
When contacted by the Globe and Mail to provide further comment, Bronk refused, citing that the report was for official use only.
According to RUSI's website, Professor Bronk's areas of expertise include the modern combat air environment, specifically Russian and Chinese ground-based air defences and fast jet capabilities.