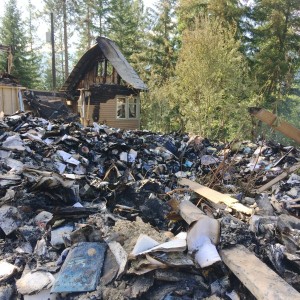 A unique library on a special chapter of Canadian aviation has been saved thanks to an outpouring of support for Canadian Aviator founder and current columnist Jack Schofield and his collection of books.
A warehouse holding the last printed copies of Schofield's titles No Numbered Runways, Coast Dogs Don't Lie and Flights of a Coast Dog burned to the ground earlier this year and the distributor did not plan to reprint the titles.
That would have meant new readers wouldn't be able to enjoy the vividly written, poignant and humorous tales gathered from Schofield's long career as a West Coast floatplane pilot.
"The response has been truly heartwarming," said Schofield, who reached the minimum number of orders for the three-book set in only a few weeks.
The books will be printed over the next month and will be sent to those who stepped up to save the collection. Some companies ordered as many as 10 sets.
The money raised from the initial orders allowed the printing of a good inventory of the books to support future sales.
To order the set, contact Schofield at coastdog2@shaw.ca.