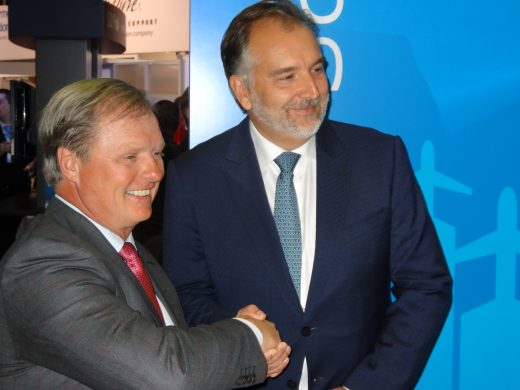 Canadian aircraft cabin communications innovator TrueNorth Avionics has been acquired by Satcom Direct, a huge worldwide satellite communications company. The acquisition was announced at the National Business Aviation Association convention in Orlando in early November.
TrueNorth, based in Ottawa, was founded in 2006 and specialized in the integration of satellite communications technology into the cabins of business jets. Satcom Direct is in the business getting those signals into the aircraft so the marriage results in an ability for the new company to provide whole aircraft satellite communications systems for business aircraft.
"The acquisition of TrueNorth will broaden our avionics product portfolio and enable us to accelerate our efforts to bring fully integrated communications solutions to our customers. The ingenuity behind the Satcom Direct Router (SDR) and our SD Pro flight operations platform combined with TrueNorth's highly advanced avionics will give aircraft operators an unrivaled ability to manage their aircraft communications systems, while giving passengers a user experience which exceeds their expectations," said Jim Jensen, Founder and CEO of SD.
TrueNorth founder and CEO Mark Van Berkel said the sale to SD will give it the mandate and resources to bring state-of-the-art products to market. "We pride ourselves on being a technology leader in our market, and we're very excited to be part of a world class company like SD," Van Berkel said. "Together we will bring cutting edge capabilities to our customers to truly enable the connected aircraft."