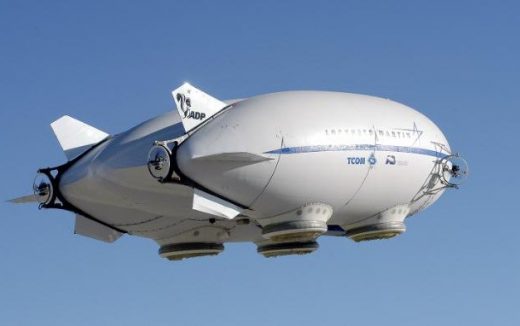 A consortium of companies is expected to begin shuttling raw ore by hybrid airship between a mine in northern Quebec and a refinery in Schefferville in 2019.
Quest Rare Minerals, of Quebec, Straightline Aviation, of the U.K. and Hybrid Enterprises, of the U.S. expect to use a fleet of seven of the massive aircraft to carry 200,000 tons of ore each year.
The operation will use Lockheed Martin heavier-than-air LMH-1 airships. The aircraft can operate on any kind of surface and don't need runways.
The partnership is contracting with CQFA Chicoutimi College to train pilots for the venture. That will include developing the training program and curriculum to Transport Canada standards.
Project goals are both fascinating and demanding since commercial airship operations draw on traditional expertise with completely new protocols," says Jean LaRoche, FRAeS, Director of Research and Development for the college. "CQFA and the Regulator are considering use of a scaled vehicle for training and checking both aircrew and ground personnel. Development of a simulation-based training device as well as virtual reality training aids are also under consideration."
The mining company will pay $850 million for the airship contract over 10 years and it might be extended another 10 years depending on the resources available in the mine.