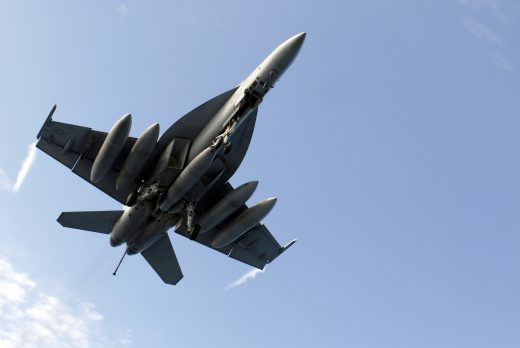 The federal government has found another way to delay actually buying a fleet of new frontline fighter aircraft but, as was inevitable, it ran out of ways to do it for free.
Confirming a rumour that's been around since May, the government announced Tuesday that it's looking at buying 18 FA-18 Super Hornets to fill a "capability gap" it blamed on the former Conservative government.
But like the Stephen Harper regime, it's also sidestepping true responsibility for actually making a decision on how to fulfill domestic, NORAD and NATO commitments by mandating that the so-called "open bid" process for choosing a new fighter will last at least five years, a solid 18 months beyond the mandate of the current government.
Meanwhile, the finger-in-the-dike measure to bring 18 new jets online will almost certainly carry inefficiencies that will result in some wasteful spending while creating a split force of fighter capability. As a senior Boeing official told reporters at the Abbotsford Air Show last August, the Super Hornet may look like a CF-18 (it's actually quite a bit bigger), there is not a single interchangeable part between the two aircraft.
That means separate maintenance, training and operational doctrine. The feds are not saying what the new planes will cost, or how they're going to calculate the true cost.