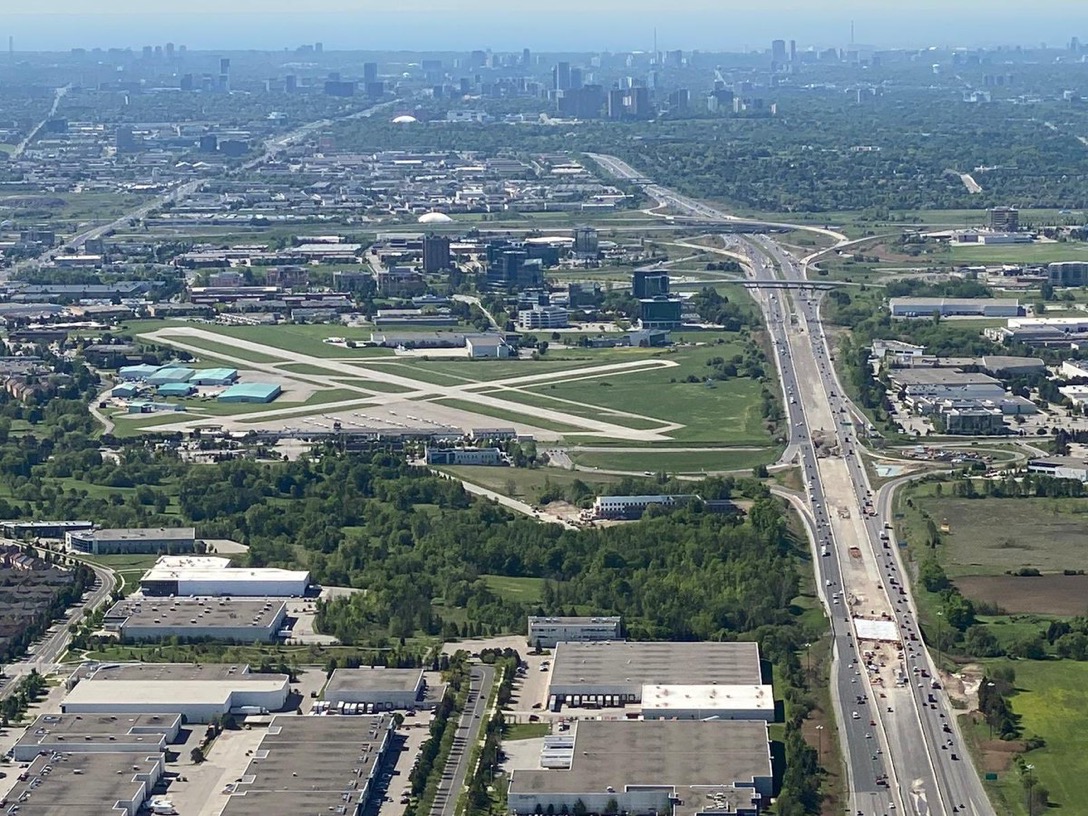 In a move that everyone knew was coming, Buttonville airport tenants were notified by letter on May 30 that the privately owned airport, known as Buttonville Municipal Airport (CYKZ) and located in the Toronto suburb of Markham, would be closing for good on November 30, 2023.
The 170 acres (68.8 hectares) of airport land had been purchased by commercial real estate developer Cadillac Fairview (CF) in 2010 from owner and operator Torontair Ltd, doing business as Million Air Toronto, which is affiliated with the U.S.-based chain of fixed base operators (FBOs). The land was subsequently leased back to Torontair to continue operating as an airport. However, everyone knew the clock was ticking.
"Since 2010, the airport has been operating under a land lease with Cadillac Fairview which has now reached its natural expiry, and they may look to redevelop the airport site at some time in the future," wrote Torontair president Derek Sifton, whose family owned the airport since 1963. The airport first started operating as a grass airstrip in 1953.
"Cadillac Fairview has always envisioned plans for redevelopment," Cadillac Fairview's Janine Ramparas said on Thursday. "The natural expiry of the airport lease is a part of this process, and we look forward to providing further details when available."
In the early 2000s, Buttonville was a busy hub for corporate and general aviation activities as well as flight schools and private aircraft owners, seeing as many as 84,000 aircraft movements a year. Nav Canada invested in a new control tower with state-of-the-art equipment, which opened on June 26, 2007. Perhaps knowing of what would eventually come, the tower design is modular, allowing for it to be disassembled and located elsewhere. Nav Canada shut the tower down on January 3, 2019, but it still stands in the same spot today.