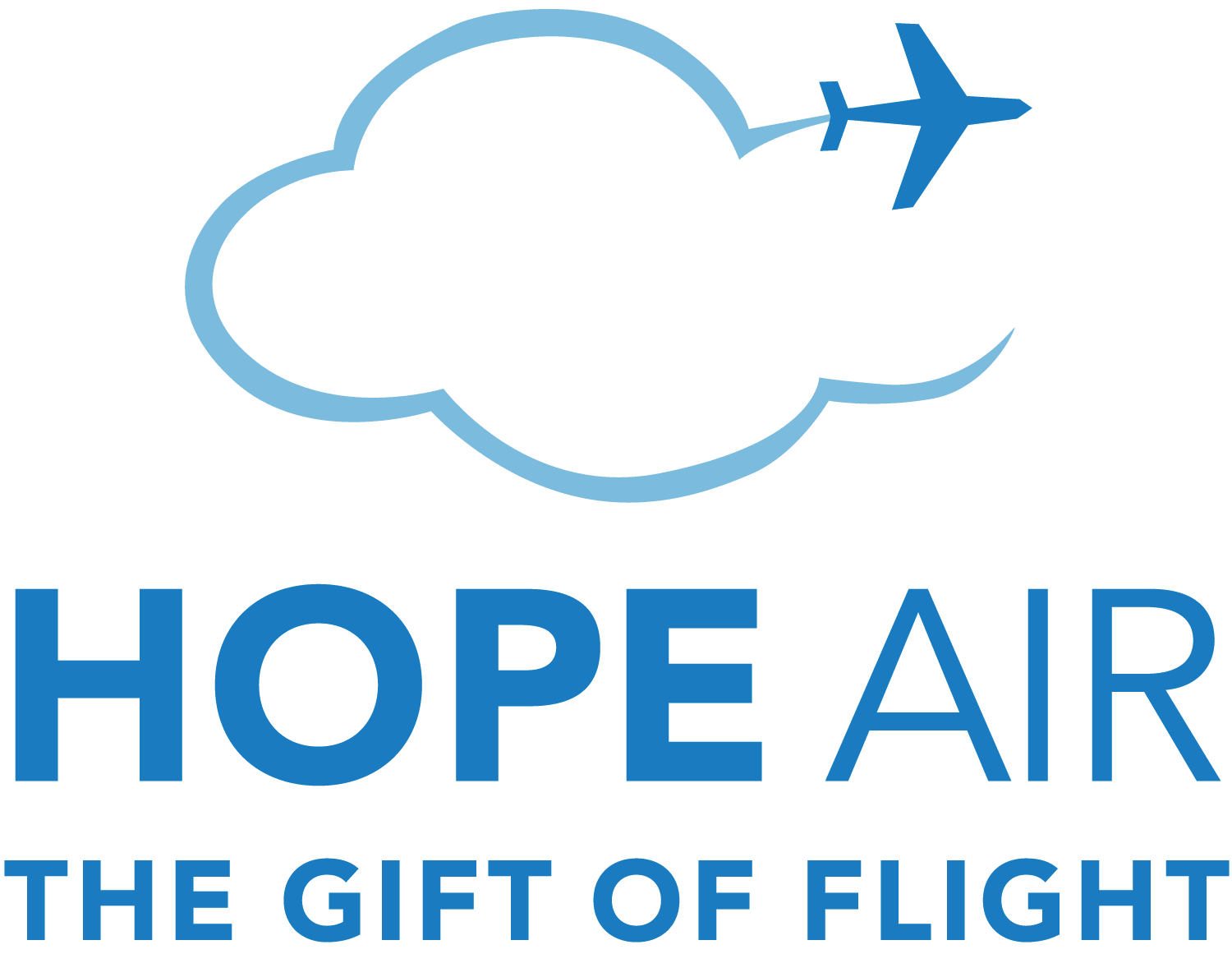 Now in its sixth year, Give Hope Wings (GHW) is again taking off on a mission to raise funds for, and awareness of, Hope Air, the national charity that provides travel arrangements for those in need of health care far from their home communities, but face financial challenges in making those journeys.
Previous years have seen single annual expeditions that have flown as far north as Inuvik, Northwest Territories and as far east as St. John's, Newfoundland and Labrador, all but the 2020 Sault-to-Saguenay expedition from a starting point on Canada's West Coast.
Give Hope Wings 2022  Expedition highlights:
---
2023 Give Hope Wings Regional Expeditions
This year, the format is changing in that there will be three shorter regional expeditions.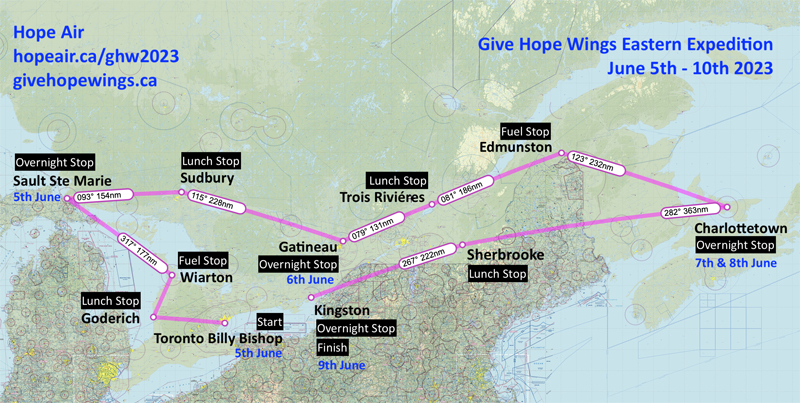 The Eastern Expedition departs Toronto's Billy Bishop airport on June 5 and will fly as far east as Charlottetown, Prince Edward Island before returning to Ontario six days later.
---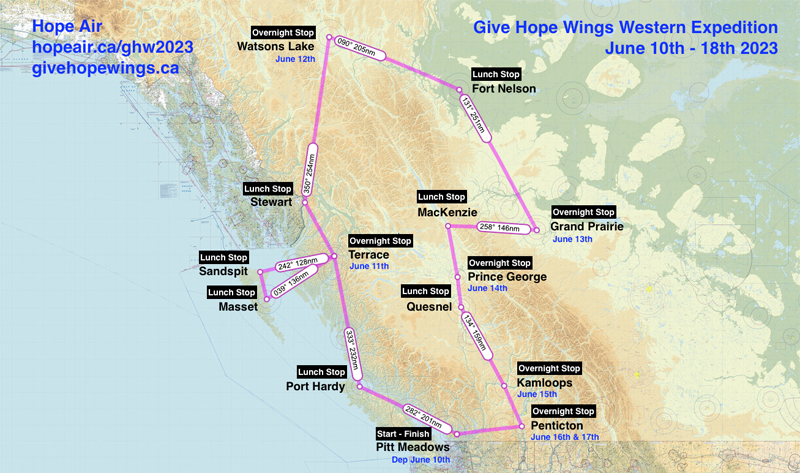 The Western Expedition leaves from Pitt Meadows airport in Metro Vancouver on June 10 on an eight-day expedition, flying up the West Coast and then to Watson Lake, Yukon, and over to Grande Prairie, Alberta before returning to British Columbia and flying down the Okanagan Valley.
---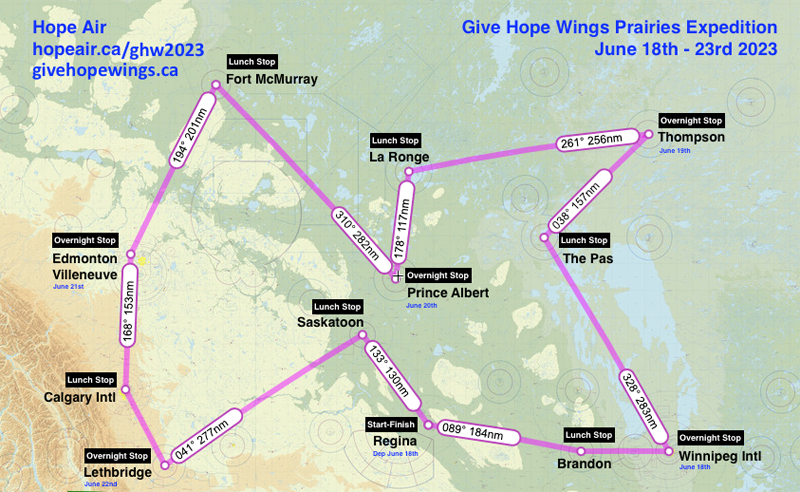 The Prairie Expedition departs Regina, Saskatchewan on June 18 and will spend six days visiting communities from Thompson, Manitoba to Villeneuve, Alberta.
---
Follow each of the expeditions in real time by clicking here (tracking services provided courtesy of Airbly).
To date, GHW has raised over $1.8 million which goes to providing travel arrangements (flights, accommodations and meals) for those in need, many of them children. At the bottom of this week's e-newsletter, view a short video to see how Hope Air changes the lives of everyday Canadians.
Donations from the Canadian Aviator community are welcome, and none are too small. Follow this link and choose from the list of Hope Air fundraising pages in the name of one the participating pilots or expedition fundraisers, or simply donate directly. Tax receipts are issued by Hope Air.