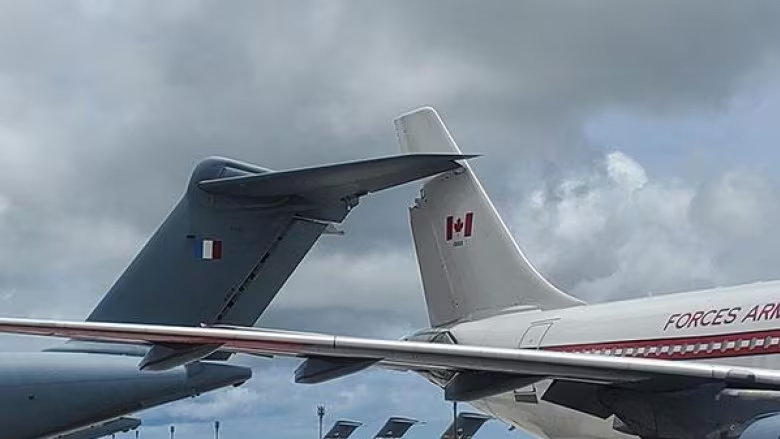 While the PM's Polaris Was Bogged Down, Others Were Left to Roam
In another incident that will embarrass the RCAF, a CC-150 Polaris rolled into a French air force A400M while both aircraft were parked on a ramp at Guam's airport in the South Pacific. The incident occurred on the morning of July 22 and led to serious damage to both aircraft.
The CFB Trenton (Ontario)-based Polaris had flown in the night before to repatriate Canadian equipment and personnel that had participated in a military exercise. According to the RCAF's website, "The aircraft was partially secured (without chocks), and the crew departed the airfield for rest."
"The investigation did not reveal any evidence of technical issues with the aircraft and is now focusing on procedures, communications, and human factors," read the RCAF report.
Readers may recall another incident where a VIP-configured Polaris rolled into the rear wall of a hangar at CFB Trenton in October 2019. In that incident, the PM's aircraft sustained structural damage to its nose and engine cowling to the tune of about $11 million, and it remained out of service for an extended period of time. One person received a minor injury.
"The maintenance crew set the plane's parking brake and put chocks on its wheels to keep it from rolling while they went to hook up a smaller tractor that would fit in the hangar," a report said. "During the tow tractor change, the aircraft started moving forward and jumped over the chocks." The report identified a "lack of brake training," also mentioning that the chocks used did not meet the standard required.