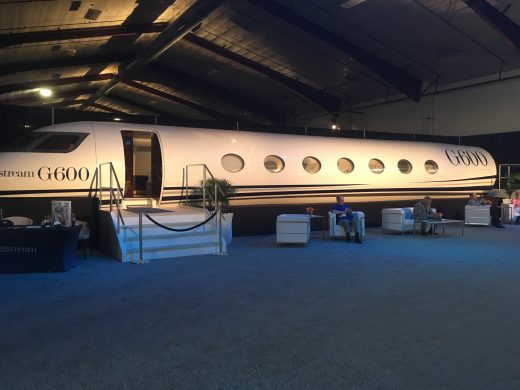 The Canadian Business Aviation Association says its recent collaborative effort with the Aerospace Defence and Security Expo "broke new ground with expanded educational and exhibition opportunities that will set a new standard for high-value convention and education activities in the future."
The combined attraction of the two major associations drew top speakers from government and aviation groups and resulted in numerous panel discussions and seminars at the Abbotsford Trade and Convention Centre.
The static display was among the largest in recent memory with almost two dozen aircraft around the venue.
As the CBAA/ADSE show ended, the Abbotsford International Air Show took off and some delegates stayed for that event.