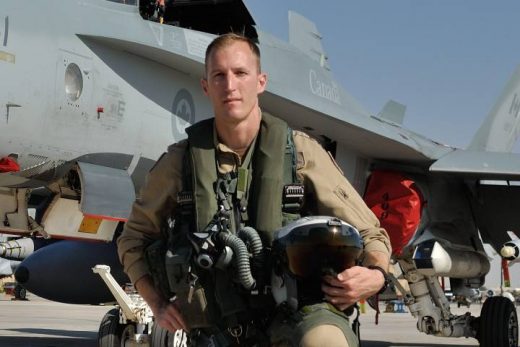 Capt. Matthew Kutryk will put a specially painted CF-18 through its paces at air shows all over North America as the demo pilot for 2017.
Kutryk earned his wings in 2012 and was stationed at 425 Tactical Fighter Squadron in Bagotville before his appointment.
He earned his glider and pilot licences through air cadets and got his degree in mechanical engineering at the University of Alberta before joining the RCAF in 2006.
He will report for the annual Spring Training sessions at CFB Comox in April to prepare for the season.
The paint scheme of the 2017 Hornet celebrates Canada's 150th anniversary.
"Being selected as the pilot for the CF-18 Demonstration Team is an incredible honour, especially on such a significant year for Canada," said Kutryk. "I am excited to travel all across Canada and the United States to show the skill and professionalism of the Royal Canadian Air Force. I would also like to take this opportunity to thank the team of highly dedicated professionals that support the team and make our performances possible."