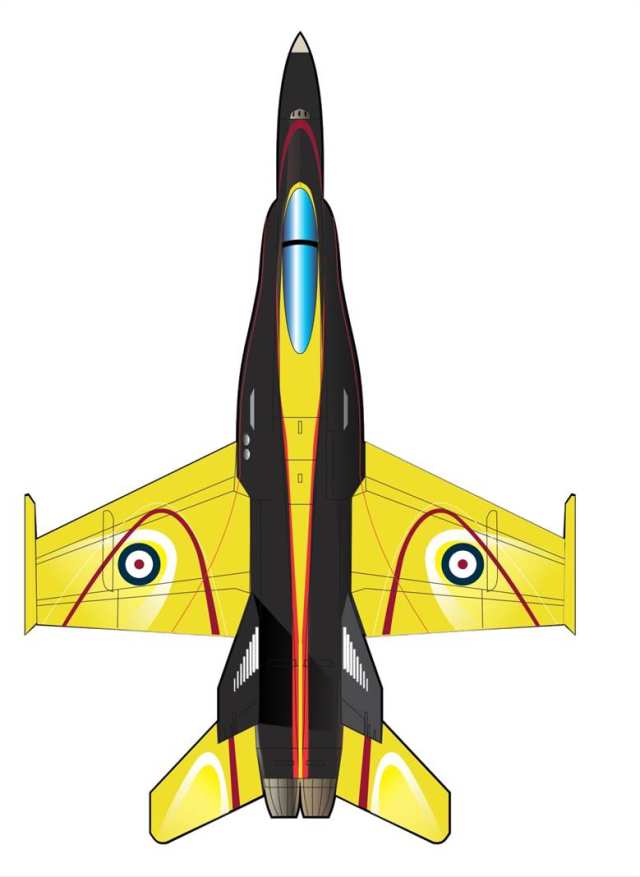 There will be a bright yellow Hornet appearing at air shows all over the continent next summer as the RCAF pays tribute to one of the most important aviation organizations in history.
The CF-18 air demonstration team has chosen a paint scheme for the 2016 season that commemorates the 75th anniversary of the British Commonwealth Air Training Plan. Next year's demo pilot is Capt. Ryan Kean, a CF-18 instructor and deputy operations officer at 410 Tactical Fighter (Operational Training) Cougar Squadron.
Kean has 1,300 hours in Hornets and before becoming an instructor he flew NATO and NORAD operational missions in Canada and overseas.
The aircraft paint scheme will feature the bright tones that made the "Yellow Wings" of the BCATP aircraft instantly recognizable. Veteran designer Jim Belliveau designed the scheme and will oversee the painting in Cold Lake. The aircraft will be unveiled just before the annual spring training session at CFB Comox in April.
The BCATP trained 131,553 aircrew, including pilots, radio operators, gunners and navigators and tens of thousands of civilian employees aided the effort at training bases from coast to coast.