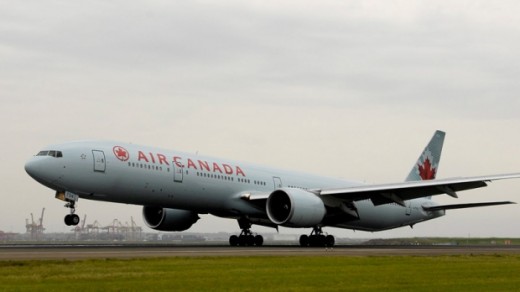 At least half a dozen passengers aboard an Air Canada flight from Shanghai to Toronto were taken to hospital in Calgary on Wednesday after their aircraft encountered severe turbulence.
Air Canada confirmed the Boeing 777-300ER diverted to Calgary and that some passengers were taken to hospital but did not state how many were hurt, nor did it describe the extent of their injuries.
However, the initial 911 call suggested about 20 people had suffered "neck and back injuries" in the mishap. The number of people actually taken to hospital might have been as few as six, however.
It's not clear where the turbulence was encountered. The aircraft landed about 3:23 p.m. local time and was met by a crowd of first responders and vehicles.
"The possibility of 20 injured passengers can be something to deal with," Calgary Fire Department spokeswoman Carole Henke told the Globe and Mail. "We would rather send extra [fire trucks] so they can turn back if they are not needed."
The aircraft carried 332 passengers and 19 crew.