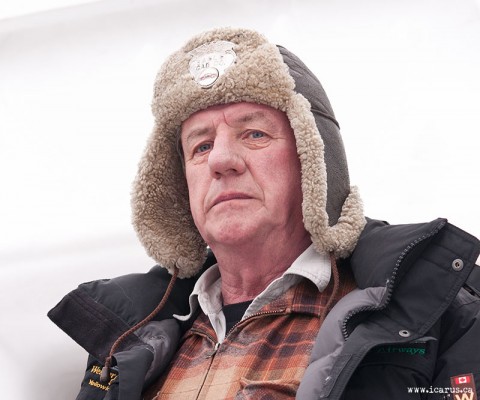 Buffalo Airways founder Joe McBryan will continue to fly the company's DC-3 passenger aircraft despite a deal with Transport Canada that strips him of his managerial responsibilities.
In an interview with My Yellowknife Now, Buffalo Manager Mikey McBryan said his father will continue to fly the scheduled service from his home in Hay River to Buffalo's headquarters in Yellowknife.
"The DC-3 is one of the most iconic aircraft of all time," said. "And here we've got the highest-timed pilot, on the longest-running route of the longest-running operator. He is not retiring from flying the DC-3."
Transport Canada pulled Buffalo's operating certificate almost a month ago citing safety and administrative concerns. The company has hired consultants to bring its record keeping and procedures back in compliance but both Mikey McBryan and consultant Sol Taboada suggest there's a personality clash stopping the airline from returning its aircraft to the air.
Taboada said he expected to have the certificate restored in mid December based on the improvements made to the safety and maintenance systems at the operation but it didn't happen.
"In my opinion, it's personal," he said. "I've got to be honest with you, Buffalo Joe made Transport Canada look silly a lot of times.
"You're not going to eliminate him from being around, but I get the feeling that's what Transport Canada wants. They don't want him to be participating in the company at all."
The elder McBryan has not commented on the situation.
The company has continued cargo operations using chartered aircraft but its scheduled air service has been suspended. Buffalo has not laid off any staff during the shutdown.