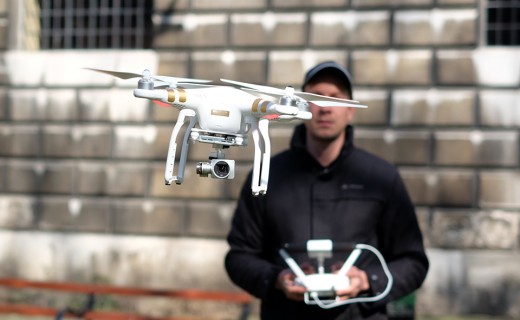 Police in Belleville, Ontario say they couldn't come up with any charges that would apply to the accidental collision of a drone with a car on a road in Belleville on Monday.
The remotely piloted aircraft smashed into the grill of the moving vehicle and caused about $1,000 in damage to the vehicle. No one was hurt. The size and make of the drone wasn't included in the CBC account of the unusual story.
Belleville Police Sgt. Kosta Brindakas said the head-on collision occurred about 10:30 a.m. Old Madoc Road is in a rural area of the municipality.
Brindakas said it's the first accident of its kind he's aware of but as drones become more common he's expecting that to change.
"It's not a specific big problem right now, but there's all kinds of scenarios that could come up," he said. Brindakas said no charges were laid because there are no laws to cover the circumstances. "Quite honestly, we're not sure what may apply," he said.
The drone operator was located but he wasn't flying it illegally and the collision was accidental so the broad offenses of mischief and wilful damage wouldn't work. Civil litigation is a possibility, however.