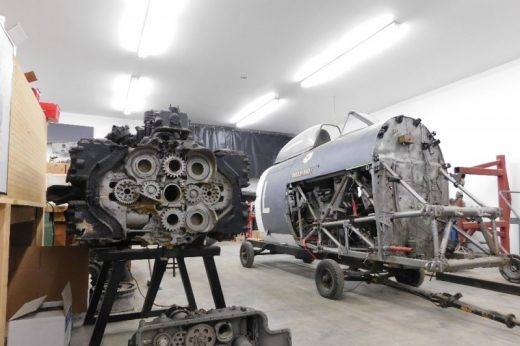 The Typhoon Legacy Project has launched a gofundme campaign to help in restoration of their rare warbird.
Typhoon JP843 is undergoing restoration at the group's hangar in Comox, B.C. and the hope is to return it to flight.
Much of the work is done but it's an expensive project because some of the parts will have to be reverse engineered.
"Production techniques and original materials and processes will be followed as closely as possible," the group's Web site says.
The project includes the Hawker fighter's Napier Sabre engine.
Anyone interested in helping can go to the group's Web site for more information.