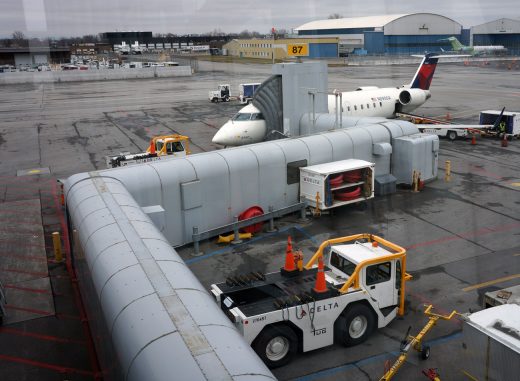 Air Canada has announced that it has picked Montreal-Trudeau International Airport for the addition of 400,000 litres of biofuel to the regular fuel supply at the airport.
The three-year project, known as Canada's biojet Supply Chain Initiative (CBSCI), involves 14 stakeholder organizations and will be the first use of biofuel blended with regular fuel in a common fuel system for all airport users.
"We are pleased that this important initiative will be held at Montréal-Trudeau Airport," said Teresa Ehman, Director – Environmental Affairs at Air Canada. "Air Canada has invested billions of dollars in fleet renewal to reduce our fuel consumption and meet our current emission reduction goals. Biojet holds the potential to be an important part of our strategy for achieving our longer-term industry goals of carbon neutral growth from 2020 and a 50 per cent reduction in emissions by 2050, relative to 2005 levels.
"The CBSCI project will contribute significantly to advancing a biojet supply chain in Canada by facilitating the logistics involved in the introduction of biojet to an airport's shared fuel system."
The biofuel used in the project is derived from renewable and sustainable feedstocks and the Montreal project will likely form a template for similar systems at other Canadian airports.