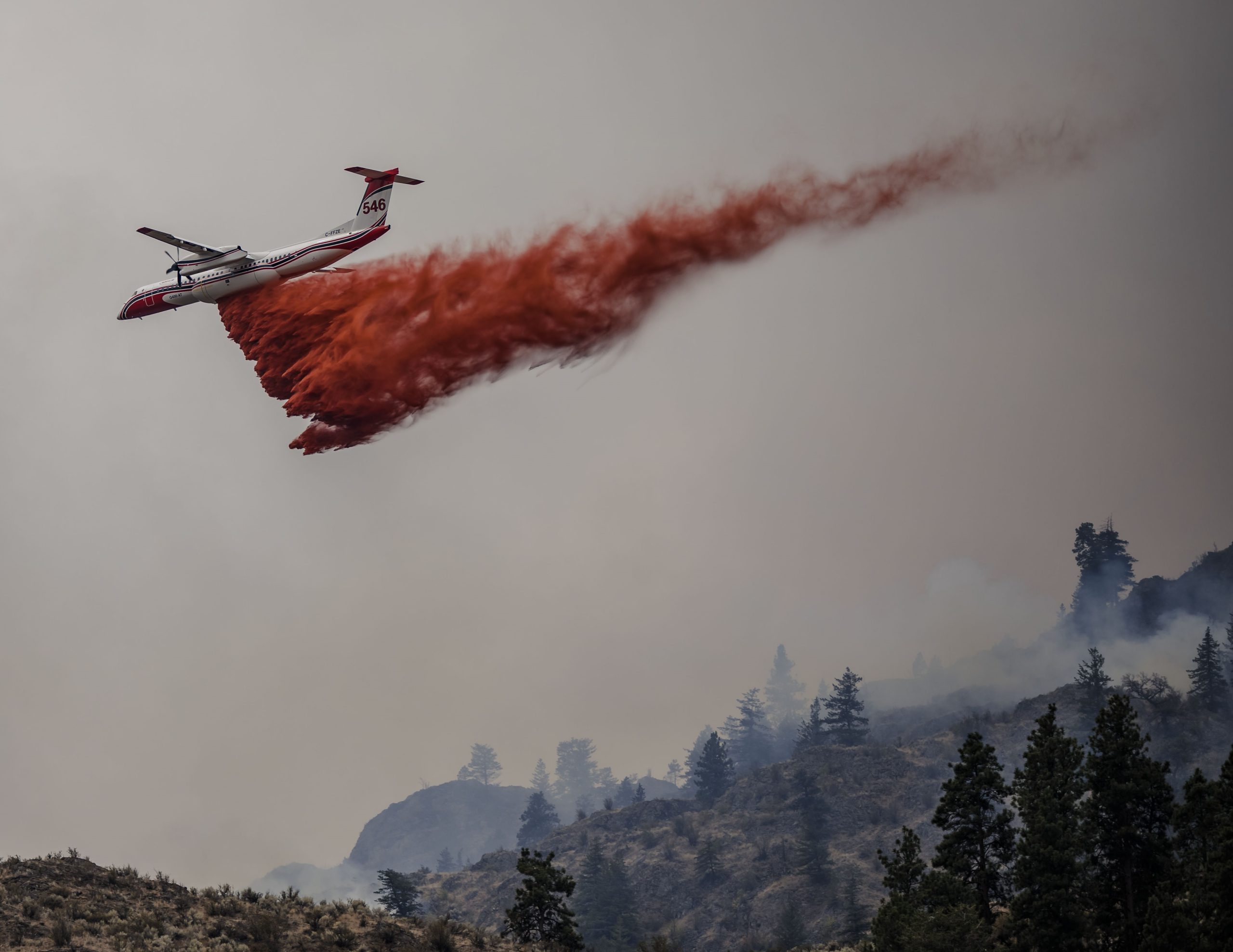 The recent purchase of seven De Havilland Dash 8-400 aircraft brings to 18 the number of this aircraft type that Conair has converted, or will be converting, to aerial firefighting tankers. Of the 11 Dash-8s that Conair purchased in 2021 and converted to airtankers, 10 are currently working in Europe, Australia and throughout North America, with the 11th aircraft to be placed in service before year-end. Conair claims to operate the largest fleet of fixed-wing firefighting aircraft in the world.
"Countries are facing escalating wildfire behaviour," said Matt Bradley, Conair's CEO. "…and many are challenged by limited aerial firefighting resources or aging fleets in need of modernization to ensure the firetruck in the sky is ready to dispatch when the call comes."
Conair does the conversion to airtankers at their Abbotsford, British Columbia base. According to the company, they will begin conversion of the seven recently purchased Dash 8s beginning thisPhoto credit: Conair winter. It takes 75 days to convert a Dash-8 to airtanker duty, according to Conair vice-president Jeff Berry.
"Conair will convert these aircraft over the next two years, selling the airtankers direct to governments who own and operate their own fleet, or by providing long-term operational contracts through either Conair or Aero-Flite," Berry said. Aero-Flight is Conair's U.S. subsidiary.
The aircraft were purchased from Denmark-based Kirk Aviation A/S, where they were previously operating.