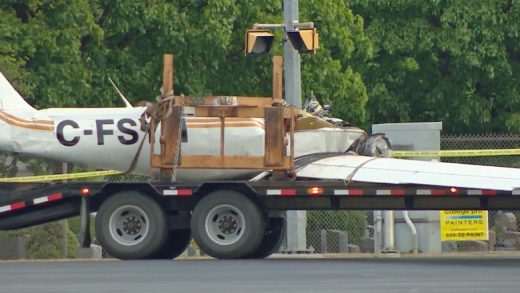 The mentally ill young man who died in a plane crash in Peterborough last week had never taken any flight training and that's raising multiple questions about airport security and the response by authorities.
Mohammad Hassan Chaudhary, 20, of Markham, apparently stole the Piper Tomahawk from Markham airport late in the evening of Aug. 11 or the early morning of Aug. 12. He was able to start it, taxi and take off even though he'd had no training.
He was evidently trying to land the airplane on a major road in Peterborough but the aircraft hit a sign before plummeting to the ground. Chaudhary was pronounced dead at the scene.
His father Afzal Chaudhary said his son was diagnosed with schizophrenia two years ago and had a troubled life but had never threatened to hurt anyone. He told Global News he was shocked his son was able to obtain an aircraft and fly more than 100 kilometres without a "single minute" of flight training.
"I can't believe it. Can't believe it. It's unimaginable," he told Global. "I mean how [can it] happen like this?"
The father also told the network the RCMP had interviewed him multiple times trying determine if there was any link to terrorism. The RCMP subsequently said it had found no evidence of any such link.