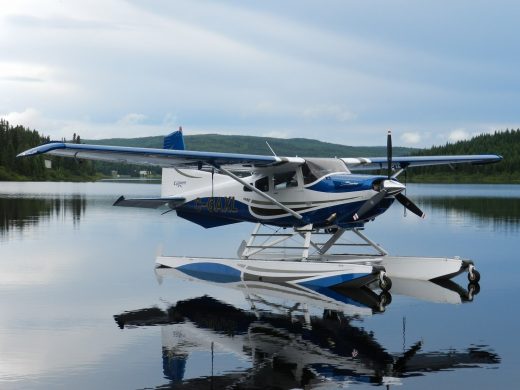 Aviatech Products, of Alma, Quebec,  in partnership with the University of Quebec in Chicoutimi, has announced a technically improved version of the Super Cyclone kit aircraft it's been building for several years.
The new kit, which is a reproduction of a Cessna 185, will be easier to build and technically superior to the existing model and "will allow buyers to build…their aircraft without requiring professional services," said CEO Carl Duguay.
Over the next two years, the company will work with students from the university will create three dimensional scans of the aircraft and use the resulting drawings to redesign components.
"We will then use 3D drawings of the components to make new drawings to show partial assembling," said Duguay. "Finally, a technical text describing all manufacturing steps will be written which, added to the technical drawings, will form a complete easy-to-follow document. The manual will be complementary to the kitplane and will be available for buyers."