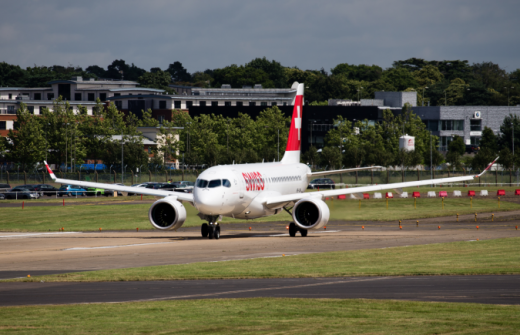 Swiss International Airlines says its new CSeries aircraft are performing better than some other aircraft in their entry to service.
The first CSeries revenue flight was on July 15 and although there have been some problems, Swiss seems satisfied so far.
"The dispatch reliability of the first aircraft has already reached a high value, much higher than in comparison with the dispatch reliability of other new aircraft types during phase-in," Swiss spokeswoman Karin Muller told the National Post.
The first flight from Zurich to Paris was delayed an hour but it wasn't the airplane's fault. Ramp crews unhooked the aircraft from ground power prematurely and the aircraft had to be restarted.
An air conditioning issue forced an aircraft to turn around on a trip from Zurich to Manchester four days later and there have been other "small technical and operational issues" that don't seem to worry the airline.
"With our daily experience and the support by Bombardier on-site, these issues and insecurities regarding the handling have already noticeably decreased," Muller told the National Post.
Pilots like flying the CSeries, she said, and passengers also like it.
"The customer feedback is very positive with the expected remarks concerning the bright cabin, reduced noise, enough leg room and space for hand luggage as well as the comfortable seats," she said. "Also the feedback from our pilots is gratifying. They especially like the intuitive flying experience."