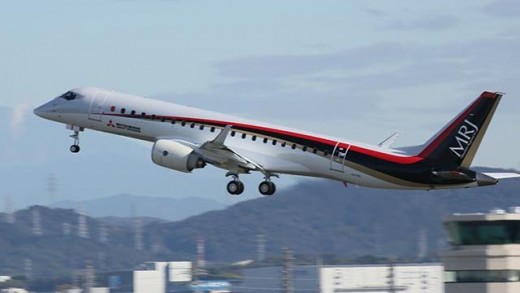 Bombardier announced earlier this week that it expected certification of its CS100 airliner by the end of the year.
It was welcome good news after a public relations shellacking over the past few weeks concerning the company's financial and political issues.
And the news, as far as the airplane is concerned, is apparently very good. Reports suggest the key selling points of fuel economy, noise and general robustness are even better than the seemingly optimistic figures in Bombardier's promotional material.
However, a new player officially entered the same market that Bombardier is trying to dominate.
The Mitsubishi Regional Jet (MRJ) took its first flight in Nagoya, Japan on Tuesday and it's expected to be on the market in a few years. Mitsubishi has attracted 223 firm orders for the aircraft, which looks a fair bit like the CSeries and boasts similar numbers.
The MRJ will undergo certification flight testing in Moses Lake, Washington.
Firm Hopeful For F-35 Work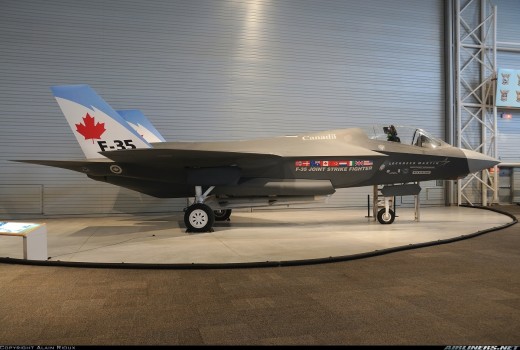 A Montreal company that makes landing gear components isn't giving up on getting work from the F-35. Heroux-Devtek makes gear for a wide variety of aircraft and is in line for millions of dollars worth of work if Canada buys the F-35.
However, the future of Canada's involvement in the controversial Joint Strike Fighter program is, at the very least, in doubt after Prime Minister Justin Trudeau's campaign promise to pull out of the program. He said a competitive bidding process will replace the sole source deal the former Conservative government had with Lockheed Martin.
Heroux-Devtek is among more than 30 Canadian companies that are supplying parts and technology for the F-35 but Lockheed Martin has made it clear that unless Canada continues to be a partner in its development, the work will likely head to friendlier locations.
And Trudeau is waffling on his campaign promise. He's agreed to a meeting with U.S. President Barack Obama to discuss the program before he pulls the plug on it.
Heroux-Devtek CEO Gilles Labbe told the Canadian Press that No doesn't necessarily mean No with the F-35.
"We'll see what the government wants to do exactly," he said during a conference call about the landing gear maker's second-quarter results. "They have to buy jet fighters. It's clear our CF-18s are not in good shape and they cannot last forever."