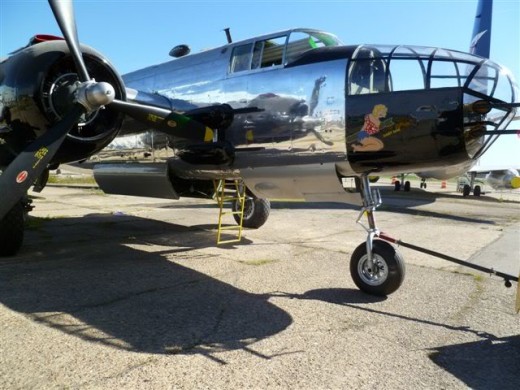 The Alberta Aviation Museum now has a faithfully restored B-25 Mitchell bomber thanks to the efforts of a dedicated group of volunteers.
The group took a rusting hulk from a rural property near Lamont, Alta. and turned it into a museum -quality exhibit over a period of 12 years.
And they did it on a budget.
"This was done by a bunch of guys with very little funding who retired and had skills and nowhere else to go so they came in here every day." said museum spokesman Steve Finkelman. The aircraft was displayed for Remembrance Day.
The RCAF flew B-25s after the Second World War and the museum's airplane, Daisy Mae, was part of 418 City of Edmonton Squadron.
The aircraft is restored in RCAF livery as a strike aircraft in the 1950s.