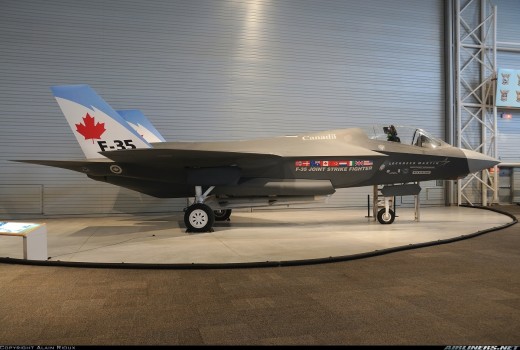 Prime Minister Justin Trudeau will reportedly hold off on executing one of his key election campaign promises until after he's checked with U.S. President Barack Obama.
Trudeau promised to immediately re-open bidding for the replacement of the RCAF's aging CF-18 fleet if he won the election.
Now, he's reportedly rethinking that stand in favour of discussing options with Obama, possibly next month in Turkey.
According to a Bloomberg report, Trudeau has apparently heard from the Obama administration about his F-35 posture and since one of his key goals is to repair tense relations with Washington, becoming the first country to drop out of the multi-national effort to develop the fifth generation fighter would not help that target.
Although Canada is only on tap to buy 65 of the jets, the U.S. is anxious to avoid any kind of stampeed for the door as the troubled program racks up development costs and misses performance milestones.
The tip of the hat to Washington means that any move toward an open bid will likely take well into the new year.
Meanwhile, aircraft builders shut out by Canada's sole source deal with Lockheed Martin have been wearing out the carpet in front of the new government's door, hoping to get a chance at a multi-billion dollar deal for new fighters.