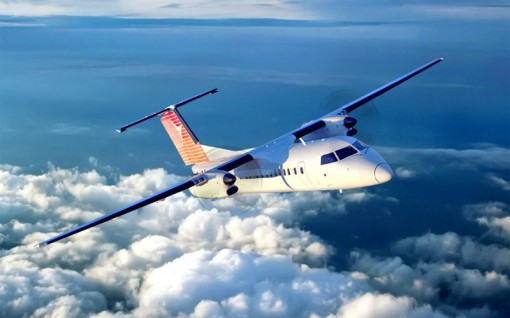 A Provincial Airlines Dash-8 came within about six metres of a drone while on a flight from Deer Lake to Gander, Newfoundland/Labrador on Monday.
Transport Canada is investigating the report from the crew.
They said they spotted a black drone about the size of a "very large bird" off their right wing.
The aircraft was at about 4,000 feet when the crew spotted the drone. Drones are not supposed to be flown above 400 feet.