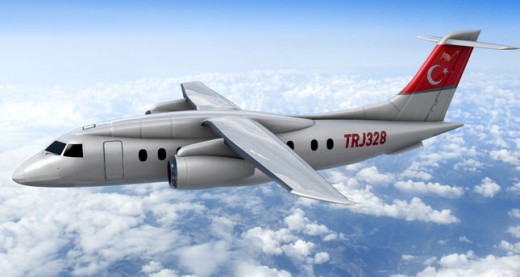 Pratt and Whitney Canada will develop the engines for Turkey's first indigenous airline program.
The company will start work at its Longeuil, Quebec plant in 2016 to power the TRJet, which is an update of the Dornier 328. The type certificate is held by Sierra Nevada Corporation's German-based subsidiary 328 Support Services and the company is described as a "major partner" in the Turkish government-led initiative.
"The collaboration between TRJet and P&WC, a world-leader in the design, manufacture and service of aircraft engines, illustrates the proven technology and aviation expertise behind the 328 and 628 aircraft series," said Cem Uğur, an executive officer for TRJet, which is also a wholly-owned subsidiary of Sierra Nevada Corporation "which supports the Turkish Regional Aircraft Project" according to a news release.

The 32-passenger TRJet 328 will use the PW306B jet engine but there are also plans for a turboprop version of the aircraft and P&WC will develop that engine, too.
At the same time, Turkey will start designing a clean-sheet airliner it's calling the 628, which it hopes to fly by 2023.