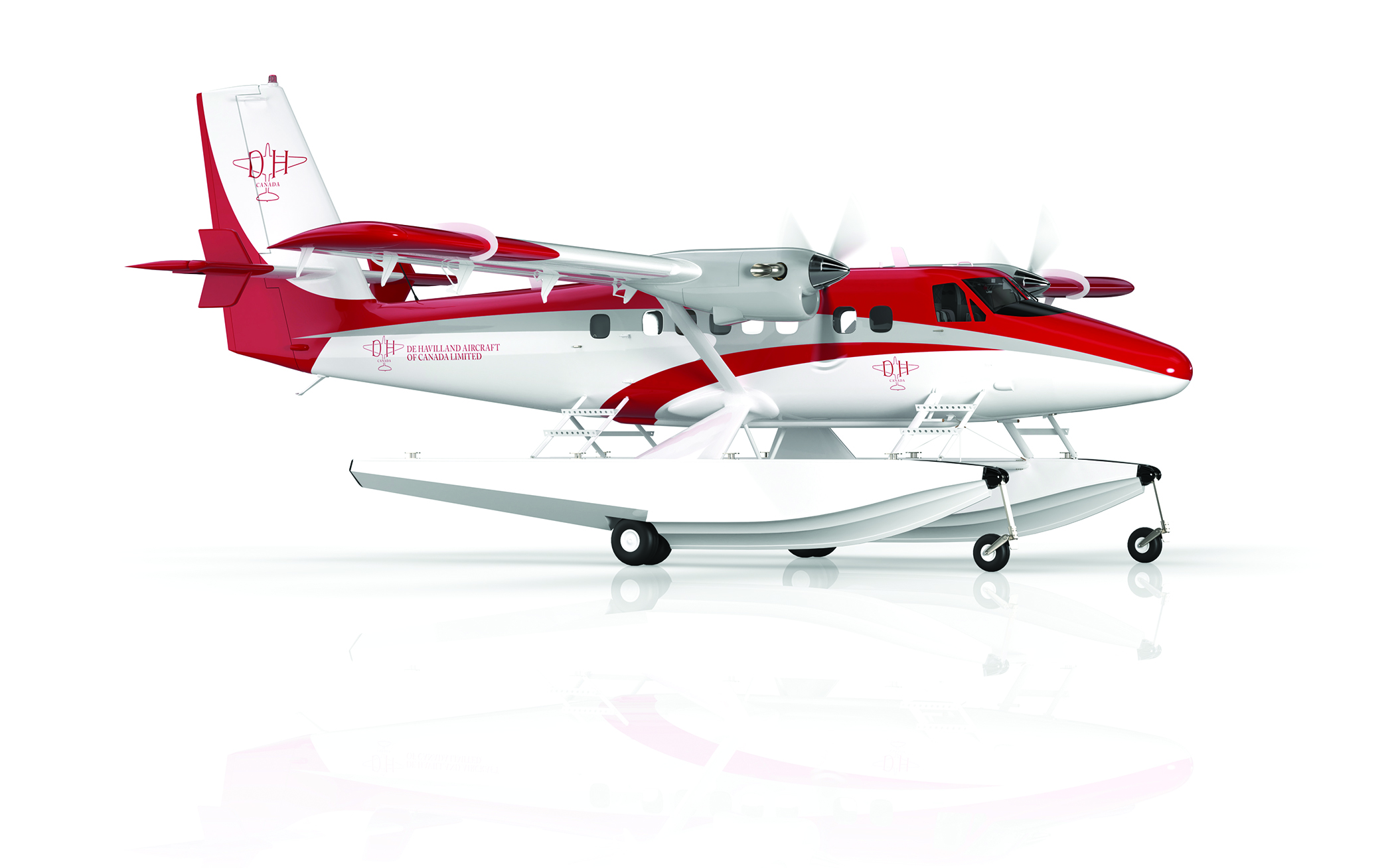 A new Twin Otter model, the Classic 300-G, is being launched by De Havilland Canada (DHC) with the announcement made earlier this week at the Paris Air Show. DHC disclosed it had purchase agreements and letters of intent for a total of 45 DHC-6 Twin Otter Classic 300-Gs.
"With the same rugged airframe, propelled by Pratt & Whitney technology, the lighter weight Classic 300-G will deliver increased payload range and decreased operating costs for our customers," said DHC's CEO Brian Chafe.
The 300-G is equipped with Garmin's G1000 NXi integrated flight deck avionics.
"The G1000 NXi will bring wireless cockpit connectivity, enhanced situational awareness, visual approach capability, and our fully integrated GFC 700 autopilot with envelope protection to the Classic 300-G aircraft," said Garmin's VP of aviation sales and marketing Carl Wolf.
U.K.-based Jetcraft Commercial is purchasing 10 of the 300-Gs. Said Jetcraft's president Raphael Haddad, "We believe that the DHC-6 Twin Otter Classic 300-G represents the best-in-class commuter aircraft solution. This versatility enables the aircraft to operate into areas where regional aircraft cannot go and provide air connectivity there."
India's flybig is another launch customer, purchasing two 300-Gs and issuing a letter of interest for 10 more.
"Our two Series 400 aircraft will help realize our Honorable Prime Minister Narendra Modi's vision to connect India's hinterland, and we are looking forward to working with De Havilland Canada on potential future acquisitions of the new Classic 300-G," said flybig chairman and managing director Sanjay Mandavia. "Twin Otters are the perfect aircraft for India's UDAN regional airport development program."
Switzerland-based Zimex Aviation announced it too has purchased two 300-Gs.
The 300-G represents the fifth generation of Twin Otters and manufacturing them will create 80 permanent production jobs in Calgary and 91 in Victoria.