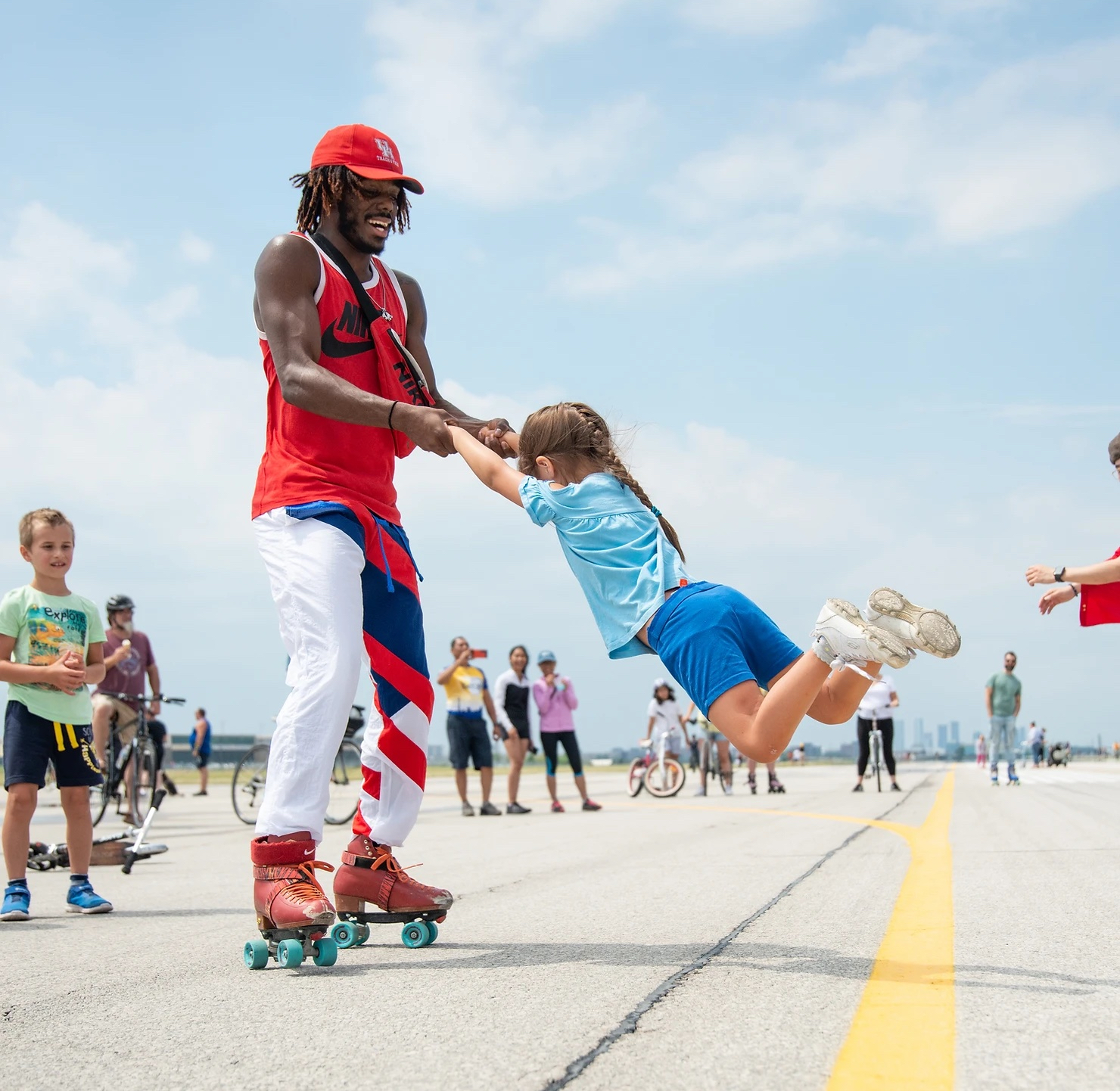 For the second year in a row, Toronto's Downsview Airport is inviting the public to roam their runway during their 'Play on The Runway' event. Scheduled for Sunday, July 16 between the hours of 3 pm and 6 pm, families of all ages, including their dogs, skateboards, bicycles and scooters, are invited to enjoy the over two kilometres of tarmac.
The event is being organized with the collaboration of Northcrest Developments, the Canada Lands Company and XOXO Downsview, an arts and culture initiative.
While not an aviation event, it does offer aviation aficionados an opportunity to see up close the storied airfield that was first opened in 1929 and which, 10 years later, was developed by de Havilland Canada to allow for testing of the aircraft they were building at their on-site plant. During the Second World War, the RCAF took the facility over and created RCAF Station Downsview, which later morphed into CFB Toronto (Downsview).
De Havilland Canada's successor Bombardier operated the site until its reorganization and the facility subsequently made redundant. It is destined to be developed into non-aviation purposes.
Over 2,000 people attended last year's event and the organizers are expecting more this year. Admission is free but preregistration is required (click here).