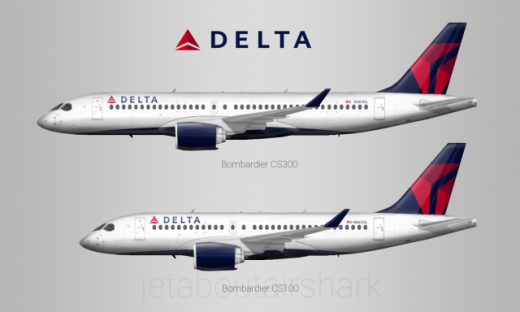 Bombardier likely has some "good news" for investors ahead of the company's annual general meeting and that could mean some major order announcements for its CSeries airliner.
The company moved up its earnings release by a full day to first thing Thursday morning. The earnings were to be released on Friday, the day of the AGM, but prematurely releasing a positive report will drive up stock prices and put investors in a better mood on Friday.
The most talked-about possibility is a potential sale to Delta Airlines. The company may announce Thursday that it's buying up to 185 CSeries, an order that would not only be important for Bombardier's bottom line but would be a major psychological boost for the program.
It would also put Airbus and Boeing on notice that CSeries is more than an amusing diversion in their continuing domination of the single-aisle market.
The less exciting prediction is that the good news will simply be Air Canada's confirmation that it's buying 45 CSeries. To date, that deal is just a letter of intent.
Most of the speculation centres on the Delta deal which would break down as 75 firm orders, 50 options and the assumption of 40 orders placed by Republic Airlines but derailed by the regional carrier's bankruptcy. Delta bailed out Republic, which is an important regional carrier for the bigger airline.