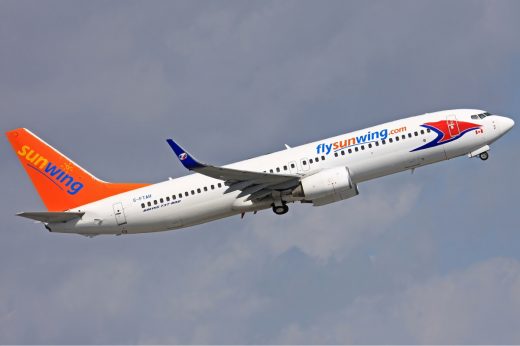 Two women whose antics aboard a Sunwing flight to Cuba prompted a fighter escort back to Toronto have pleaded guilty to criminal charges relating to the incident.
Lilia Ratmanski entered her pleas on charges of mischief and smoking on an airplane July 7 was joined by her travel mate Milana Muzikante on Sept. 9. They will be sentenced Nov. 25.
The drunk women lit a cigarette in bathroom and triggered a smoke alarm. When confronted, the women fought cabin crew and made a threat against the aircraft.
That triggered a 180 by the flight crew and the fighter escort.
Both women were nursing students at the time.
They were released on bail in 2014. They are unlikely to go to jail for their antics. The Crown is seeking a suspended sentence while their lawyers are arguing for conditional or absolute discharges.
Airlines customarily try to recover the costs of such incidents through civil litigation, however.