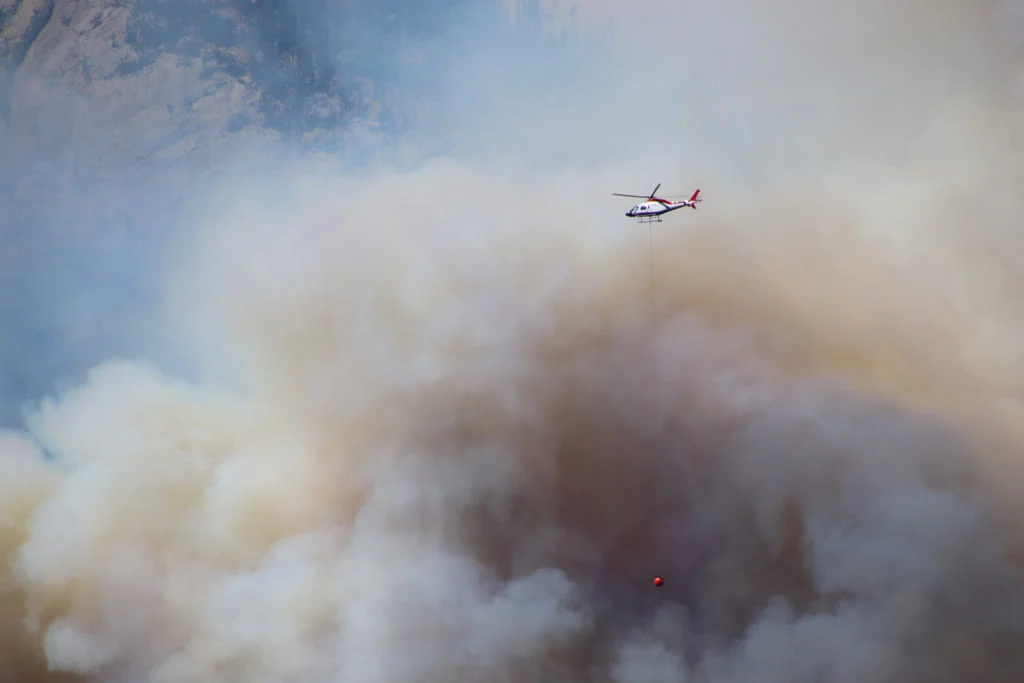 The owner-operator of a drone faces a fine of $10,000 after being caught flying his device near Jasper Lake, located well within the boundaries of Jasper National Park, on September 6 of this year. Rajwinder Singh was taking aerial photographs of a group of friends when Parks Canada law enforcement officers arrived on scene.
It is illegal to fly a drone in Canada's national parks, and the maximum fine for doing so is $25,000. The ruling legislation in this case is the Canada National Parks Act.
An aggravating circumstance was the active firefighting efforts underway at the time, battling the out-of-control Chetamon Mountain wildfire approximately five kilometres away. Canadian Air Regulations stipulate that it is illegal to fly any unauthorized aircraft, including drones, within nine kilometres of a wildfire. Singh's illegal piloting caused several helicopters that were bucketing water to the wildfire to land, and they remained grounded for over an hour until the 'all clear' was issued. This delayed the firefighting efforts.
"He was not aware of drone regulations or the fact that he was in Jasper National Park, despite the signs," said public prosecutor Dawn Poskocil of Singh during court proceedings on December 8.
Singh's drone and its memory cards were forfeited to the Crown, and he has until June 8, 2023, to pay the fine.