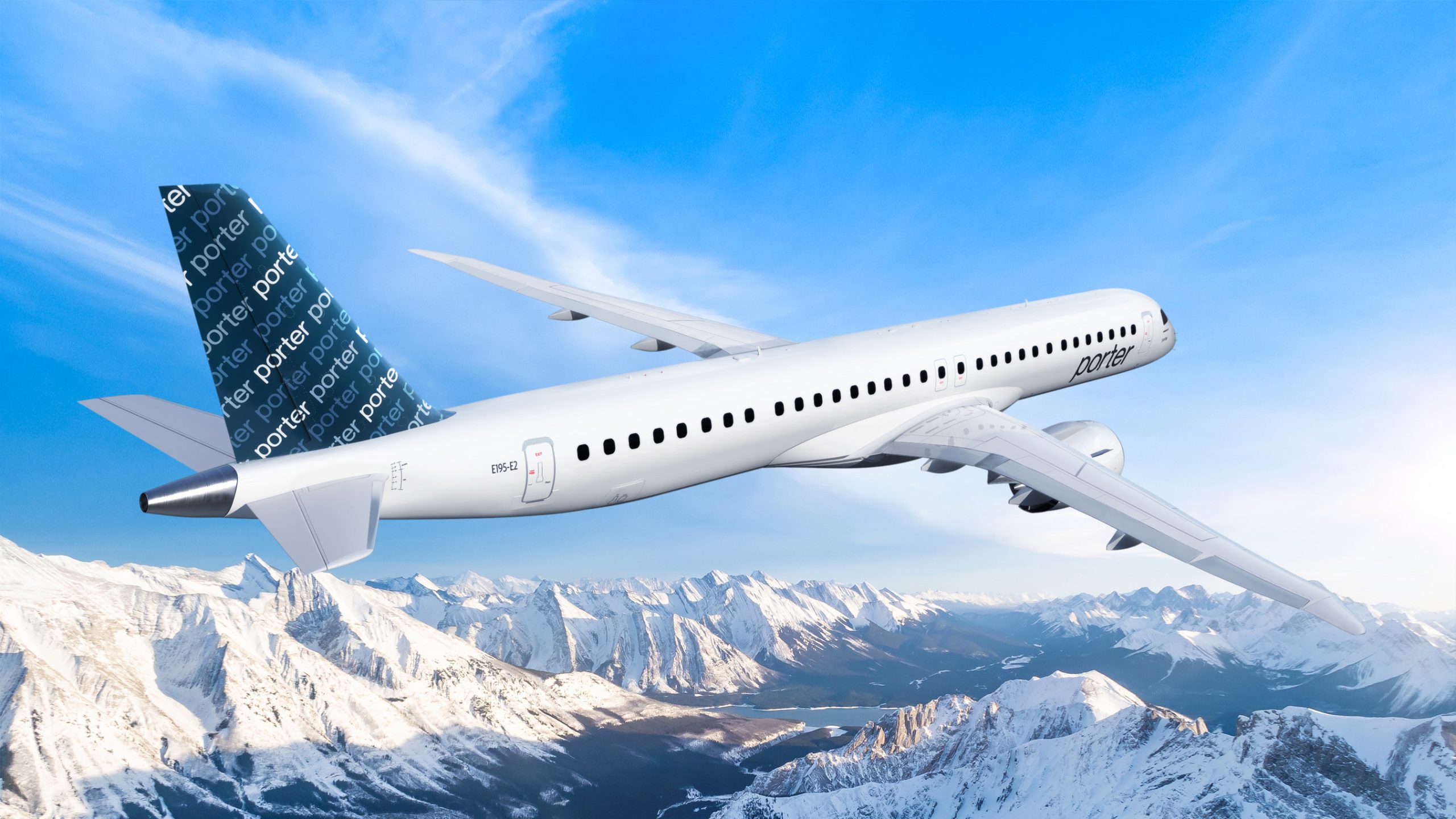 With the recent delivery of the first of dozens of Embraer E195-ECs to Toronto's Porter Airlines comes the announcement of the inaugural routes for the airline newest fleet addition. Operating from Toronto's Pearson airport, the airline will fly the twinjets four times a day to Ottawa (YOW), four times a day to Montreal (YUL) and three times a day to Vancouver (YVR). While both Ottawa and Montreal have been serviced by Porter since 2006 from their Toronto Island base (YTZ) with Dash 8-400s, this new service, which starts on February 1, 2023, will be from Toronto Pearson airport (YYZ).
The entry of the E195s into Porter's fleet also marks the first time Porter will reach westward across the country to Vancouver. The flights on this route will begin on February 7, 2023.
"Porter's introduction of the E195-E2 provides the ability to operate throughout North America, including the West Coast, better positioning us to serve the needs of many more business and leisure passengers," said Porter CEO Michael Deluce.
"Porter is an airline distinguished by its levels of service, care and charm," Arjan Meijer, Embraer Commercial Aviation's 's CEO said in a press release. "Their choice of the E2 as the vehicle to launch their exciting expansion plans into Western Canada and beyond is a huge source of pride for Embraer. The economics, comfort, low emissions and quietness of the aircraft will deliver an amazing experience for Porter and their guests."